Growing up, I remember my grandpa had two adorable basset hounds, Bart and Tipsy. Perhaps it's because of them, but I just love basset hounds, so I decided they would be focus of my dog coloring page for adults.

This post contains affiliate links. By using them, you help support the Arts & Crackers family at no extra cost to you. Thank you!
This dog coloring page for adults was something I had in my mind for months. I pictured two sweet little basset hounds piled on top of each other. I wanted to give it a sort of vintage feel like with my cat coloring page. I added some furniture and toys for a little more to add color to.
The page can speak to you in multiple ways…as a sibling or as a parent. Most who have gotten a sneak peek of this page lean on the motherhood aspect, seeing a mommy dog just trying to get some rest while her little one is on top of her, playing or resting. It could also be a smaller sibling bothering his big brother or sister. Give the dogs a personality. Share their story in color!
As a mama, I can't lie down on the floor at all. At least not in peace. The moment I try to rest, the kids are all over me. They treat me like a jungle gym and climb all over me. They lie down on top of me. Once in a while, when my kids were younger, they'd climb on top of me in the most awkward positions and fall asleep. One year E fell asleep with his whole body over my face. It was so uncomfortable (and I had to move him for safety.). Aren't kids the funniest sometimes? I just love it.
Basset Hound Life Vintage-Inspired Dog Coloring Page for Adults
All these toys around to play with (or the things kids and puppies turn into toys that aren't meant for that…like pillows and slippers) and they choose to mess with mama instead. Doesn't it just make the mama in you feel special though? You're more fun than toys. Cozier than a soft bed or a couch.
Motherhood is pretty amazing.
Let this adorable Basset Hound Life dog coloring page be a silly reminder to enjoy these moments with your children (or pets). One day they will grow. Enjoy their playing and awkward places to fall asleep while you can. Know that them "pestering" you is really just because they think you are the absolute best thing in the world…better than toys or special security blankets. Mama, you are loved.


Have fun adding textures to this coloring page, from a furry texture on the dogs to a wooden texture on the frames, a crosshatch pattern for a fabric look on the couch or a stringy rope texture on he toy.
To color this page, I used:
As I usually do, I started with a layer of marker then built up from there, adding more of the same color marker for shading, adding other marker colors to dried sections to make unique colors, then adding colored pencil on for texture. Here and there I will go back through with some Stabilo markers or more of the Copic marker to add more depth as well. It's all about layering and working until you like it. Can you tell that I messed up several times or didn't use good colors initially? I just kept adding more colors and layers until I found something I liked better.
A pop-up window will show; scroll down with the scroll bars or with the page down or down arrow buttons on your keyboard to download. The file will be instantly sent to the email provided.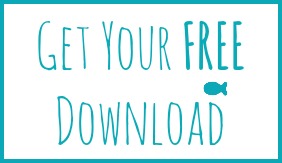 Download Your Free Vintage Basset Hounds Coloring Page
You'll also love this Snowy Mountain Country Coloring Page!
What is your favorite animal? Can you relate to this mama basset hound? What story does this dog coloring page say to you? Share with me below!
Before you snuggle up with this adorable vintage-style cat coloring page, purrrrty please share with feline-loving, yarn-crafting, coloring page-craving friends and family members! You can share on social media, in an email, or by word of mouth. I'd also love for you to share your completed pages with me, either to [email protected], on my Facebook, tag @Artscrackers on Instagram or @AlyssaDarbyBlog on Twitter with the hashtag #ColoringTribe, or share in our Coloring Tribe Group! Seeing these pages enjoyed and colored by others makes it all worth it. Your support keeps me going!
Keep reading for more FREE printable cat-themed adult coloring pages!
Don't forget you can shop the Arts & Crackers store for more great coloring pages!
Read also: Fairy Mobile Coloring Page Craft Tutorial and No-Knit, No-Sew Cute Snowman Craft Tutorial | Yarn Ball Snowman
This dog coloring page for adults is part of a blog hop with my "Coloring Tribe"! Once a month we will each bring you a FREE detailed coloring page on a different topics (we may be slowing this down to less than once a month for 2018, as 2017 proved to be a busy, challenging year for all of us.). Join our Facebook group here to share your awesome colored pages!
If you loved this adult coloring page, you will also love these free coloring pages from my friends:
Looking for more? View these categories!
Stick around and be sure to subscribe for more coloring pages and other great goodies!