I participated in Mom Blog Tour at the Summer Fancy Food Show on behalf of Wendy's Bloggers and received Wisconsin Cheese products to facilitate my review. #MomBlogTourFF
This summer, I tried a food combination I never would have thought to eat together–gouda cheese with candied pineapple. To my surprise, it was delicious. Completely delicious. I decided to take this unique and tasty combination and try it in another form–a Blueberry Pineapple Upside Down Cake with Honey Gouda Cream Filling.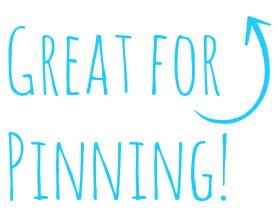 Not to sound conceited, but boy, it is good.
So good.
It's a "turn that frown upside down cake."
This Pineapple Upside Down cake is layered French gâteau style (gâteau is fancy, layered, and has fresh fruit and cream.). Unlike most gâteau, this cake will last a couple days in the refrigerator, as the fruit is baked and the cream is a little heavier rather than whipped. I might even try freezing some for later! Keep in mind, that as it chills in the refrigerator it will lose some moisture, so eating it fresh is always the best idea. It's a little work, but so worth it.
My thoughts when coming up with this recipe: the gouda + candied pineapple combination was delicious, pineapple upside down cake is sort of a candied pineapple cake, and I bet gouda would taste good because…cream cheese frosting. After much consideration, I steered away from the actual frosting and created more of a thin Bavarian cream filling using some delicious Marieke Gouda cheese.
One of the best things about this recipe is it's a two-in-one recipe, because you get a recipe for the upside down cake and the cream filling.
Instead of using the traditional maraschino cherries, I decided to add blueberries. Blueberries are delicious with pineapple–both are sweet when cooked–they go well with cheese, and they also gave the pineapple upside down cake some gorgeous color.
As I mentioned above, I used Marieke Gouda cheese, which is one of the brands under Wisconsin Cheese. Now, I am a Wisconsin girl and I love all things Wisconsin, so this was so much fun for me. I love supporting brands from back home. Plus, their products are soooo good and very high quality.
Blueberry Pineapple Upside Down Cake with Honey Gouda Cream Filling
To make this delicious pineapple upside down cake, let's begin with the honey gouda cream filling. In a medium saucepan, prepare half a large 4.6 oz.package of cook & serve vanilla pudding according to package instructions–this means use half the milk or a little less if you want your filling firmer. I eyeballed half the package of pudding and used about 1 1/2 cups of milk.
Turn off the heat and, while the pot is still hot, stir in the honey and gouda cheese and whisk until everything is melted and smooth. Set aside and allow to cool completely then refrigerate until ready to use.
Preheat the oven to 350°F.
Line three small, 6-inch round cake pans with a piece of parchment paper (I simply traced the outside of the pans onto parchment paper then cut out the circles inside the lines to fit them in the pan.). This may not be completely necessary, but it made for easier removal and cleanup. Do not grease the pan.
In a small bowl, combine the melted butter and brown sugar. Spread this mixture evenly into the bottom of each cake pan. I scooped out even amounts into the centers then went from there, to make sure they were all the same.
Here is where you will hate that parchment paper…you can spread it evenly, but it will be a slight pain as the paper will move under the mixture. Again, you do not *need* to use parchment paper if you don't want to, but if you do just use small strokes and work around the outsides first then fill in the empty spots. This must be evenly coated.
Place your pineapple rings and blueberries into the cake pans. Each cake uses 3 pineapple slices and 9 blueberries. Place one whole pineapple slice in the center of the pan then slices the others in halves and place them around the center. Fill in the empty areas with blueberries.
In a medium mixing bowl, sift or whisk together the flour, salt, baking soda, baking powder, cinnamon, and ginger.
In another bowl, use a hand mixer to combine the softened butter and sugar until it makes a cream. Mix in the eggs and vanilla extract.
Slowly mix in half of the flour mixture to the wet mixture, then mix in the pineapple juice, then slowly add in the remaining flour mixture until wet and combined, about 1 minute on medium speed.
Split the cake batter among the three cake pans, pouring on top of the fruit. Each pan gets about 2 cups of cake batter. Spread it around to even it out then tap the pan a few times on the counter to get out the big bubbles (cake making trick!).
Bake for 30 minutes or until the pineapple upside down cake batter is cooked through and lightly golden.
Let the cake cool in the pans on a wire cooling rack for about 10 minutes, then remove from the pan onto plates (or a cutting board) to finish cooling.
While the cake is cooling, stick a mixing bowl and whisk in the freezer for about 15 minutes or a little longer (I used a stand mixer for this part, so I placed the metal bowl and whisk attachment in there.).
Once the pineapple upside down cake has cooled, you can prepare the cream filling. Whisk the pudding mixture again to make sure everything is smooth and combined after cooling.
Remove the bowl and whisk from the freezer. Pour in the heavy whipping cream and remaining granulated sugar and whisk on medium-high until you achieve firm peaks. I made it to a thick whipped cream consistency.
Gently fold the homemade whipped cream into your pudding and gouda mixture until combined.
Decide where you want to display your pineapple upside down cake and add a small amount of the honey gouda cream mixture to the plate to keep the cake in place, then set one of the cakes on top of it. I chose my "ugliest" cake for the bottom and the "prettiest" cake for the top (I judged which goes on top on of the opinion of my 6-year-old.).
Now layer the cream, then another pineapple upside down cake then the cream, then the last cake. I put a decent amount of cream in the center then smoothed it out a bit and when I set the next layer of cake on top the cream spread and oozed out a bit. If you made your cream a little stiffer, you can pipe it into the center using a baggie with a piece of the corner cut off. I just spooned it on.
Once everything is in place, carefully move it to the refrigerator and let it sit in there for a few minutes to firm up. This will help the pineapple upside down cake stick to the cream so it doesn't slide around when you are cutting it.
When the pineapple upside down cake is firmed up a bit, remove it from the refrigerator to serve! The cake can stay on the counter for a while; it does not need to stay in the refrigerator. The fridge will continue to firm the cake and keep the layers together, though, so you can refrigerate and serve the next day. This will gradually dry out the cake a bit so it won't be quite as light and fluffy anymore, but it will make it last just a little longer. Mine still tasted great the following couple of days.
You will have extra cream filling. You can use this in doughnuts, on top of cupcakes, freeze it–have fun finding uses for this and come back and let me know what you tried it in!
Wisconsin Cheese has so many varieties of cheese, it's incredible. You have to check out the Wisconsin Cheese website. We received a handful of different products from gouda to string cheese to blue cheese.
I snacked on gouda chunks with candied pineapple while the pineapple upside down cake was baking. So good. While we were in NYC we were given packs with tons of different cheese pairings, like baby carrots with cheese whips. What is your favorite cheese pairing?
Hook's Sharp Cheddar and Marieke Gouda taste amazing in homemade macaroni and cheese. My boys love snacking on string cheese and cheese whips. I'm also looking forward to making homemade blue cheese dressing with Roth Buttermilk Blue Cheese.
How cute are these?! They came with the cheese. I love cows…they are amazing and I want to own cows…so I absolutely adore all the cow gear from Wisconsin Cheese. Oh, and they even have Wisconsin-shaped cutting boards!!
Visit Wisconsin Cheese on Facebook, Twitter, Instagram, and Tumblr.
Read Also: Pear, Fig, and Gouda Tart from Virtually Yours, Mozzarella Stuffed Bread Rolls from Penelope's Oasis, Blackberry and Blue Cheese Endive Appetizers from ABC's and Garden Peas, Venezuelan Tequeños from Living Sweet Moments, How to Put a Cheese Board Together from Momma Lew, Gouda and Bacon Mac-and-Cheese Cups from A Grande Life, and Potato Stacks with Gouda Cheese from See Mom Click, all a part of the Mom Blog Tour!
This is the final recipe in our "world tour" of recipes, and we visited France! Here are the other cuisines we've been inspired by, in case you missed them: Asian cuisine, American cuisine, Carribbean cuisine, Italian cuisine, Mediterranean cuisine, German cuisine, Mexican cuisine, Scandinavian cuisine, Indian cuisine, and Back-to-School cuisine!
I would love to hear from you in the comments below–-How will you use Wisconsin Cheese products? What is your favorite kind of cheese?