When we first started this Coloring Challenge group, the Coloring Tribe, and I was reading over the list and saw October's theme was an owl coloring page.
Owls.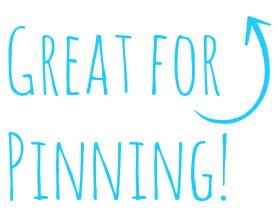 Naturally, being the very "punny" person that I am, I could not get "Whooodunnit" out of my head. I was sure that after 9 months of coloring pages I would have come up with another wonderful idea, but it just did not want to get over a whodunnit theme. The idea was just so fun and cute and quirky in my head.
So I put it to paper.
I am very happy with how this owl coloring page came out. My coloring page style seems pretty consistent across the board, but I think this one shows my silly side a little bit more. Puns are my life. In fact, I cannot go one day without using multiple puns and it drives my husband crazy! So here is a little piece of my punny personality…in owl coloring page form.
In this picture, you witness the unveiling of "The Cheese Napper," Dr. Watson. Enjoy my brief little story that goes with this page:
Whooodunnit? Owl Coloring Page
This owl coloring page was fun. Rarely do I use all markers, but I pretty much used all markers–different types:
The Copic markers were great for adding shading to the marker coloring. I used their skin tone markers. For finer points and some more detail I used the Stabilo pens because they are very thin. The Prismacolor markers gave a lovely matte finish to the grassy area and the charcoal pencil really made it pop when I used it to add highlighting.
I love the patterns on the owl and loved shading on the feathers.
The mouse's fur has great texture from the thin markers and white charcoal. He just had to have "well-groomed whiskers."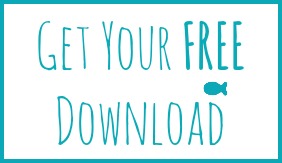 Whooo do you know that would love this owl coloring page? Send it their way! You can share on social media, in an email, by word of mouth…I'd also love for you to share your completed pages with me, either to [email protected], on my Facebook, tag @Artscrackers on Instagram or @AlyssaDarbyBlog on Twitter with the hashtag #ColoringTribe, or share in our Coloring Tribe group! Seeing these pages enjoyed and colored by others makes it all worth it.
Keep reading for more FREE printable Owl-themed adult coloring pages!
Don't forget you can shop the Arts & Crackers Gumroad store for more great coloring pages!
Read also: Deep in the Woods Coloring Page and Hidden Treasures Ocean Coloring Page
 
 
This coloring page is part of a blog hop with my "Coloring Tribe"! Once a month we will each bring you a FREE detailed coloring page on a different topics. Join our Facebook group here to share your awesome colored pages!
 

 
If you loved this coloring page, you will also love these free coloring pages from my friends:
Stick around and be sure to subscribe for more coloring pages and other great goodies!
Know someone who could use this? Hit the "share" buttons below! Be sure to follow Arts & Crackers on Facebook, Twitter, Pinterest, Instagram, or the others at the top right!