Sandwich cookie balls. Oreo balls. Whatever you call them, they're delicious.
We needed a treat for my boys to bring with to their Awana class for the Valentine's Day party. Um…I just knew I had to make these cookie balls.
I asked myself…
Why make plain cookie balls when I can make awesome, themed cookie balls?!

So…
Fun, Valentine's Day-themed treats it was.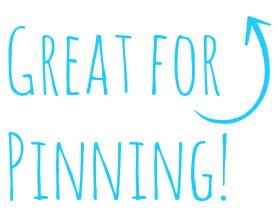 While the kids napped, I made these super cute love bug cookie balls!
These cookie balls have it all:
They're adorable
They're delicious
They're fun to make
Now, I realize this is a seasonal treat, but you can make it fit year-round by changing around the colors to make them look like ladybugs.
First, you'll want to grab this free Sandwich Cookie Ball Recipe.

Get your free Sandwich Cookie Ball Recipe!
What You Need
Sandwich cookie balls (I used the vanilla cracker variety to make these)
Pink and purple (or red and black) melting chocolate chips
Sprinkles (I used these heart-shaped ones; if you are making a ladybug, try cutting circles out of these sugar sheets)
Black jimmies sprinkles
Black edible color markers (I love these ones!)
Alright, here's what you need to do…
Written by Alyssa Darby
This post may contain affiliate links and sponsored ads; using these links helps support my blog and my family. Money earned goes towards tithe, coffee to keep me sane, and then placed into savings towards our dream of buying a house and homesteading. Thank you for your support! Content from my site may not be copied, used or repurposed, and all rights belong to Arts & Crackers; however, if you are doing a roundup post, you may included one watermarked "finished product" image with a direct link back to the coordinating post (do not hotlink); I appreciate when notice is given to me ahead of time or specific permission requested. Have questions? Contact me at alyssa@artscrackers.com.