I have been compensated for this post. All opinions are mine alone.

As a child, I used to love playing dress up. Some days I would be a doctor, Laura Ingles Wilder, or a referee. I would even dress up my puppy. Now that I have children of my own, I make a point to provide dress up materials so they can experience the wonders of imagination.
The other day, my oldest son, E, asked to dress up our birds like Luke Skywalker. HAAA. I don't think these parrots would go for that. Since we don't have a dog (and we cannot dress up our turtle or fish), we decided on some pet-free dress up play using Frigo® Cheese Heads® string cheese in the wrappers.
We made the activity a "dress up challenge."

My challenge needed to provide:
A fun family activity
Bonding time
Creative freedom
A reason to eat a nutritious snack
I absolutely love that these family challenges can be enjoyed together, at most ages, and provide unique bonding experiences.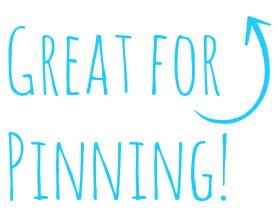 Imagine how much fun it would be to bring along a few craft supplies and have a Hawaiian-themed dress up challenge!

Back to our activity
Since my children are young, we didn't use a challenge like "who can make the best ___" in five minutes, though you could do that. Instead, we gathered several random craft and household items we had around, laid them out on a table, and I challenged the boys and myself to come up with unique ways to decorate the string cheese wrappers using those items on hand.

Our stash included:
a permanent marker
a paint chip
a cotton ball
feathers
construction paper
googly eyes (I love this variety pack because you get so many options)
school glue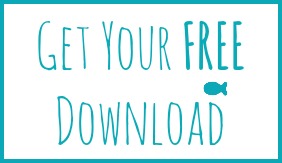 Dapper Gentleman
I wanted my first design to be simple. The first thing that popped into my head was a mustache. Of course, it is only natural that a top hat and spectacle were to follow, so I added those, as well as some googly eyes to make a handsome (and dapper) gentleman.

Bride
I imagined a bride to go with the gentleman, so I used some tulle, a feather, googly eyes, and a gem decoration to top it off. The feather makes a beautiful, flowing dress and the tulle made a nice little hat or veil.

1920s Woman
I loved adding the dress, so I wanted to do another beautiful dress design for the next one. The dress was made of construction paper that I trimmed to the size of the string cheese, then I cut a bunch of thin slits about 1-1 1/2 inches long to make a fringe-looking bottom. I added a face, stretched out a small cotton ball and glued it on as hair, then cut a tiny piece off of one of the feathers and glued that on as a hairpiece.

Bright and Cheery Girl
Three string cheese designs…I couldn't stop there! If you follow my blog often (subscribe to my newsletter!) then you may know that I tend to do extra on a lot of things. But hey, when you're having that much fun, why stop? I decided that my last one would be a girl with a giant bow and a brightly-colored outfit.
I cut a top out of the paint color chip, glued tiny polka dot buttons onto it, and then added a part of a feather underneath as a skirt. To top it all off, I cut out a big, red bow from construction paper and glued everything in place.
I mentioned earlier that this was a family activity. Well, you just have to see what my boys created! They make me so proud!!
Continue reading to see their designs!

I love how my boys' designs turned out!

Bird (or Something)
My toddler, S, saw me in action and really wanted to join in the fun. He actually helped me place the pieces from some of the above designs onto the glue, and then I let him create his own. He added three googly eyes, a button, a feather (I love having a variety pack like this one on hand), and drew some on it with a permanent marker.

I think it is a bird.

Puppy
Since this was a family activity, I had E make his own as well. He wanted to make a puppy, so I helped him cut out some construction paper ears and draw on some paws.
He drew some spots around the eye area, added googly eyes, and even included a tiny pink pom pom nose. How cute!
These were so much fun!
We did this string cheese dress up activity before lunch, so I actually included their designs in with their lunches. This works at snack time as well.
Make sure you allow the glue to dry completely before packing or unwrapping. Want to save some money? Ask your children to save the supplies used that are salvageable, like the googly eyes and maybe even the pom pom!

What supplies will you grab out? Any ideas what you want to create? Share with me in the comments below! I'd love to hear from you!
Know someone who could use this? Hit the "share" buttons below! Be sure to follow Arts & Crackers on Facebook, Twitter, Pinterest, Instagram, or the others at the top right!
You May Also Like
If you decide to do this project, I would love for you to share on my Facebook page or email me at [email protected]!
This Dress-Up Wrapper Craft post was created in connection with my appointment as a contributor to Frigo® Cheese Heads®. Be sure to follow Frigo Cheese Heads on Facebook.