Christmas is always such an exciting time of year, especially for the kids. We love to Countdown to Christmas different ways each year. This year it's our DIY Christmas Craft Advent Calendar for Kids, and the kids have been loving it already.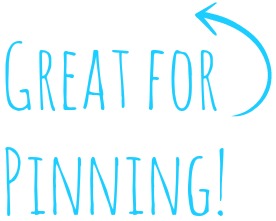 We are excited to partner with The Pencil Grip, Inc to share our DIY "Christmas Craft Advent Calendar" with you! This post contains affiliate links; by purchasing through these links, you help support the family behind Arts & Crackers at no added cost to you!
 
This Christmas Craft Advent Calendar is extra fun because, not only do the kids get to create the advent calendar themselves, but they also get to do crafts every day leading up to Christmas. Each of these crafts can be made with [the super cool] solid tempura paint sticks from Kwik Stix.
Kwik Stix is the perfect option for craft time, because it is mess-free and dries within 90 seconds. Both of my boys, who have been in OT for many years, have no problem gripping and creating with Kwik Stix, because they fit perfectly into little hands. With a wide variety of awesome colors, including neon and metallic colors, the kids can create to their heart's desire!
DIY Christmas Craft Advent Calendar for Kids | Countdown to Christmas
As I mentioned earlier, this kids advent calendar is cool, because it actually helps you do a craft a day. This is great practice for motor skills, provides special family bonding time, and you can use the crafts for neat things like Christmas decorations and gifts to make the holidays even more special. In the printable set, I provide more than enough ideas to choose from, and I even offer some blank ones that you can use to fill in your own ideas!
Most of these crafts are simple to do, will not take too much time, and use mostly items you likely have around your house (or at least can purchase fairly inexpensively). Use your Kwik Stix set to work through all of these projects!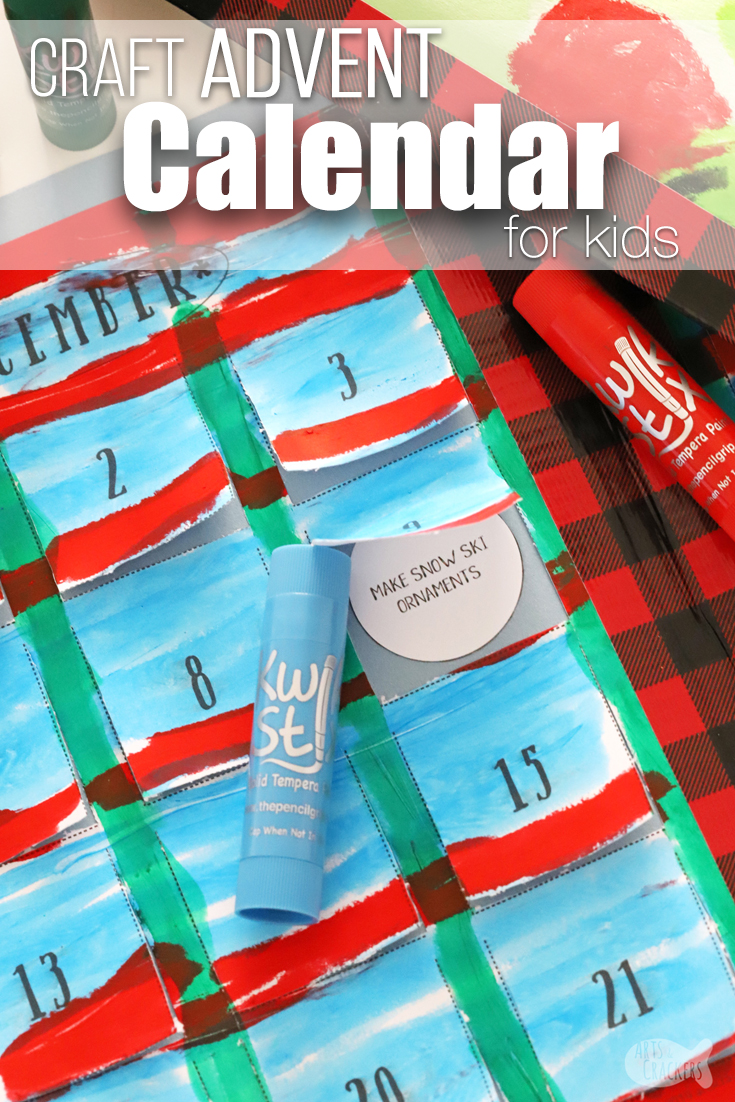 Supplies Needed: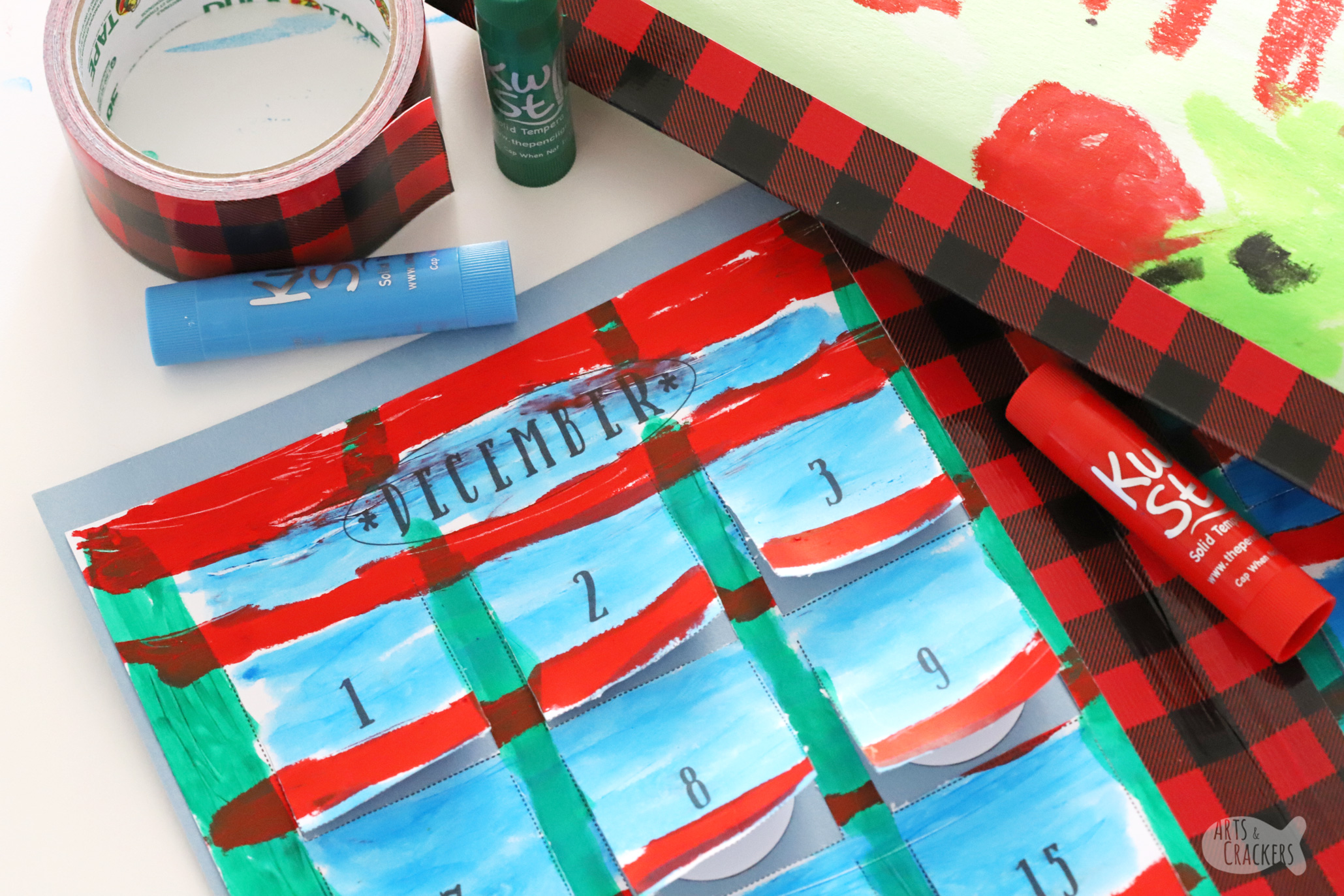 How to make your own Christmas Craft Advent Calendar for Kids:
1. Print the kids advent calendar set at the bottom of this post. I recommend printing it on heavier paper (we used 98 bright, 28 lb. paper).
2. Use Kwik Stix tempura paint to decorate the front of your kids advent calendar (a piece of construction paper).
Also color the printable advent calendar pages that have the numbers to countdown. Make sure the kids know not to cover up the numbers so they aren't readable. You can use some low tack tape (maybe try painter's tape or washi tape or even magic tape or some of these low tack tapes) to cover the numbers so they don't get painted over, if needed, then remove them after painting. If you do this, I recommend printing a test page to make sure your tape does not peel the paper or the numbers off.
3. Once the paint has dried, use the craft knife to carefully cut along all of the dashed lines; keep the piece of cardboard or cutting mat underneath so you don't ruin your table. Do not cut the boxes fully out. These are meant to be flaps, so only the bottom three sides of the box will be cut out. Gently push out each flap to make sure they will all open fully.
4. Using the glue stick, add glue to the back of each printable set with flaps. Make sure you get all the edges and between the flaps, but do not glue the flaps or they will not open when needed. Before the glue dries, turn it over and press fully onto the back of the construction paper (double-check to make sure you're doing them on the right sides and the right directions). I placed mine a little closer to the outer edges on the construction paper so the tape (in a later step) would not overlap them in the middle.
5. Before the glue dries, go back through and make sure each of the flaps opens and is not glued down. Do not open them too far, however, because we don't want the flaps sticking up when they need to lay flat.
6. Use the duct tape to connect both sides of the advent calendar to make a book. the duct tape will be the binding. Stick it down on the inside and the outside of the book so the book is sturdy. I found that pre-cutting strips of tape a little longer than the book made it much easier to place them down straight. Cut off the excess tape once you've taped both sides of the book.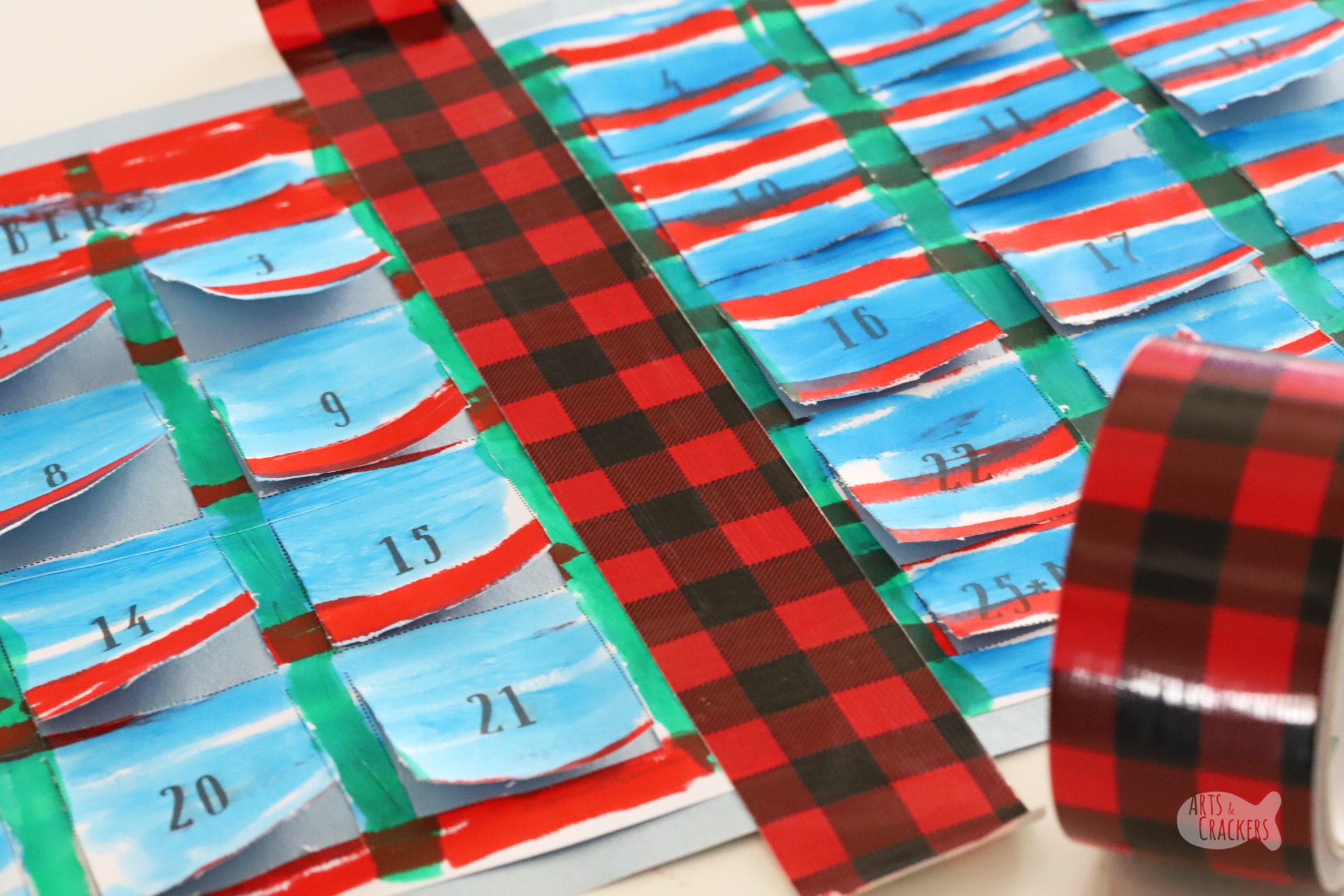 7. Cut out the circles with different craft ideas on them. You can use the hole punch to make things easier, if you wish. Choose the ones that are your favorite and glue them into the advent calendar under the days you plan to work on them. You can do this, instead of your children, if you wish (this is what I did, so it is still a bit of a surprise to them).
If you have multiple children, make sure the crafts are all on the same days, so you can set up the crafts and do them together in one sitting.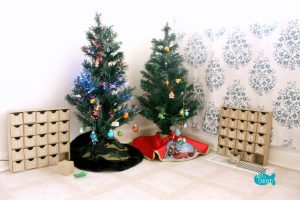 8. Fold your book in half. If needed, you can place a flat, heavy item on top so the book flattens better and more of the flaps stay down. Ours wasn't too bad, so we just folded it the best we could by hand.
As you reach each day of December, flip up or tear off the flap with the coinciding number and do the craft underneath! If you want to have craft kits ready ahead of time, keep notes in your planner detailing which craft you've chosen for each day so you will know before they check their Craft Advent Calendars.
Which crafts are you excited for? I've added several extra fun crafts to try, like our Snow Ski Ornaments, decorating stockings (try something like the coloring page stocking we used in our Stocking Stuffer Ideas post), decorate cookies (if you're using the paint sticks, make paper or cardboard cookies just for fun), color a Christmas coloring page, and more!
Read also: Coloring Sheet Wrapping Paper and Clothespin Evergreen Trees Craft
Looking for more? View these categories!