It was a few weeks before my due date. My husband was overseas in Afghanistan. Preterm birth runs in my family, but my oldest was not very premature, so I was not sure what to expect.
My grandma came to help out with my toddler as he could not be with me during labor, and I had no support with my husband away. She came early just in case I went into labor early, but she could only set aside a certain amount of time.
The hospital I chose was nearly two hours away from my house, since the one near us had claimed I'd miscarried my now almost-3-year-old (it's his birth month!).
We went to a planned doctor's visit where I was sent to the hospital for an early induction, due to some complications. Thankfully I had a kit packed and in the vehicle just in case, but imagine if it had been sprung on me–my essential hospital items would have been two hours away from home; I may have had no one to watch my toddler; we may not have made it all the way to the hospital for birth.
These thoughts can be very scary.
I'm happy to partner with PreTRM to share my personal preterm birth story and the benefits of knowing your premature birth risk.

What if I had known my risk for preterm birth?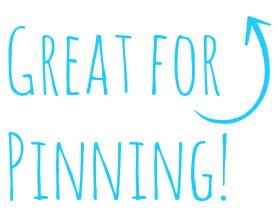 Premature birth runs in my family.
My grandma shared with me some stories of when my aunt was born. Her water broke 5 weeks early. Grandpa insisted they make a trip to the hospital, so eventually Grandma gave in and they went. The doctors took x-rays and decided my aunt was just big enough everything would be okay, so they sent her home and told her to come back in the early morning if she did not go into labor before then. By midnight, she was back on her way to the hospital to have her baby.
My sister was also premature. I remember waking up for church and not finding my mom, but instead going with my grandparents to church. We found out later that my mom was at the hospital, in labor. It was a month early, so none of us had expected it. We did not have any real plans set.
Not all preterm birth ended in extended NICU visits for us. Weighing only 5 pounds, my aunt was just barely heavy enough to go home right away. My youngest, S, only stayed in NICU overnight to be monitored as we had had some issues arise. My sister, however, stayed in the hospital quite a long time. I remember her being so very tiny, under 5 pounds. I remember sitting there next to her as she laid in the incubator where they worked to combat her jaundice. What a scary experience. My step brother and I were already quite old at the time, so arrangements were not as difficult to make as they would have been with young children at home, but the whole ordeal was so unexpected that it threw everyone for a loop.
What if my mom and grandma could have known their risk for preterm birth?

The PreTRM test, a prenatal blood test, gives women the opportunity to learn of their possible premature birth risk–the first and only test of its kind. The prenatal test is clinically validated to predict preterm birth (birth prior to 37 weeks) early in pregnancy; the tests works for all asymptomatic women who are pregnant with only one baby and is conducted between 19 and 20 weeks.
Imagine the benefits!
Hospital bags packed early, so no trips home to pack one
Arrangements made early for the baby's siblings
Arrangements made in case of NICU stays
Car seats installed ahead of time
Pre-registered at hospital early
Less to do last minute and unexpectedly–I suppose a slight stress-reliever
Doctors know to monitor pregnancy closer
Work on prolonging pregnancy through diet, lifestyle, bed rest for the safety of both mom and baby
One month, even a couple weeks early can make a huge difference in how prepared you are. Most women do not begin installing car seats or making plans for their other children or packing hospital bags until much closer to the due date. Most assume they will make it to 40 weeks or even later, so they don't want to prepare too early. We knew of possible risks, as I had a rocky pregnancy, but we were not really sure of my actual risk for preterm birth, so I was not as prepared as I could have been.
Most women have a basic plan they follow per the doctors. Both times I was pregnant, my doctor's offices had a timeline for when each item should be completed–when to get certain tests done or when to tour and preregister at the hospital. None of those took preterm birth into consideration.
I know so many families who have had preemies. So many who have struggled through long NICU stays, being unprepared, incredible struggles. One in ten pregnancies in the USA end in premature birth–of those, 50% have no known risk factors and would not expect it.
None of us would change our pregnancies for the world–they are all so very special–but what a great benefit it would be to know of these risks ahead of time so you can work to lengthen pregnancies and be prepared and proactive! PreTRM can give incredible insight into your pregnancy, prevent extra stress, and possibly help deliver healthier babies.
I would love to hear from you in the comments below–Have you gone through preterm birth? Have you had a baby in NICU? How could PreTRM have helped you in preterm labor preparation or prevention?

Visit the PreTRM website to learn more. Visit PreTRM on Twitter, Facebook, and YouTube.
Read also: God ALWAYS Answers Prayer–Infertility and My Son's First Birthday and Top 5 Baby Registries (and Reasons to Create One)

Sign up for my newsletter!
Know someone who would love this? Hit the "share" buttons below! Be sure to follow Arts & Crackers on Facebook, Twitter, Pinterest, Instagram, or the others at the top right!