Bread pudding has always been intriguing to me. If made well, it can be so delicious! I love having bread pudding during chilly fall months or around the holidays.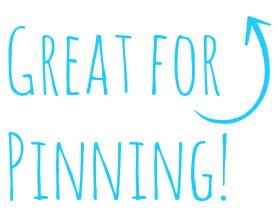 This Sweet and Fruity Bread Pudding recipe is definitely tasty. The bread is delightfully sweet and the fruit is tangy–the perfect combination.
For this recipe, I chose not to just use any old bread (pun intended.). The bread that I use has so much added flavor and really makes this bread pudding special.
Usually you will leave the bread out overnight to dry out, but if you do not have time for this, I have a trick that I'll share that will speed up the process of drying out. It may not be exactly the same, but it works if you are in a time pinch and forgot to have the bread sit out.
Sweet and Fruity Bread Pudding
Make sure your bread is dried out. Either cut your bread into cubes and spread out in a pan and let it sit out overnight or you can cut it into cubes and pop it in the oven at 250°F for a while, checking every few minutes and flipping it around. You will want to do this just until it starts to feel dry. You do not want to actually cook the bread or brown it or anything. This is merely to dry it out to "day old" status.
The Hawaiian sweet round bread has a bit more moisture to begin with, compared to other breads, so it make take a little longer to dry out than other types of bread (but not long, so watch it closely.).
Grease a casserole dish and add in the bread and dried fruit.
In a large mixing bowl, whisk together the milk, eggs, granulated sugar, salt, and vanilla extract until combined.
Pour the liquid mixture over the bread and fruit in the casserole dish. Try to make sure all of the bread gets a little wet. Let sit for a few minutes to soak.
 


 
Mix together the melted butter and brown sugar then pour over the bread pudding mixture. At this point, all of the bread should be wet. If there are pieces of bread that are not covered in liquid, poke them down until they get wet (the same goes with the dried fruit.). Let sit a few more minutes.
Bake uncovered at 350°F for about 50-60 minutes or until the bread pudding is set and the top is golden brown.
Let the bread pudding cool a bit and finish setting, then serve warm or cold.
See the "Get Ingredients" button on the recipe below? You can use this to have the ingredients sent right to you via popular home-delivery grocery services.

Sweet n' Fruity Bread Pudding Recipe
This bread pudding is made with sweet bread and tangy dried fruit--a delightful combination for chilly fall or winter months.
Ingredients
4 cups day-old Hawaiian sweet round bread, cubed
½ cup variety of dried fruits (cranberries, raisins, blueberries/blueberry-flavored dried cranberries)
½ cup pure almond milk
1½ cups regular milk (use 2 cups regular milk if you skip the almond milk above)
4 eggs, beaten
2 teaspoons vanilla extract
1 cup granulated sugar
pinch of kosher salt
2 Tablespoons melted butter
½ Tablespoon light brown sugar
Instructions
Preheat the oven to 350°F.
Lightly grease a casserole dish and place day-old bread and dried fruit inside.
In a mixing bowl, whisk together the milk, eggs, vanilla extract, salt, and granulated sugar. Pour the mixture over the bread and dried fruit in the casserole dish and let it sit for a minute or two.
Combine the butter and brown sugar in a separate dish then pour over the bread pudding mixture in the casserole dish. Be sure to poke down any bread or dried fruit that is not wet, as everything should be wet. Let this sit another few minutes.
Bake the bread pudding uncovered for 50-60 minutes or until the pudding has set and the top is golden brown.
Let the bread pudding cool for a short time then serve warm or cold.
Read also: Vegan Chicken Nugget and Apple Stuffing Recipe and Baked Macaroni and Cheese with Crumb Topping Recipe
 
I would love to hear from you in the comments below–What is your favorite time of year for eating bread pudding? Do you have any fond memories involving bread pudding? Share below!

Written by Alyssa Darby
Follow me on
Google+
,
Facebook
,
Twitter>,
Pinterest
, and
Instagram
.
This post may contain affiliate links and sponsored ads; using these links helps support my blog.
Advertise Here; contact artscrackers@gmail.com.