When you think of childhood springtime and summertime treats, two of the things that probably come to mind are milkshakes and dirt cake. I used to love going to local ice cream shops and ordering an icy cold milkshake or smashing up chocolate sandwich cookies to make dirt cake (complete with gummi worms, of course). Naturally, I used my adulthood freedoms to combine the two into my very own Dirt Cake Chocolate Shake Gluten Free Milkshake Recipe.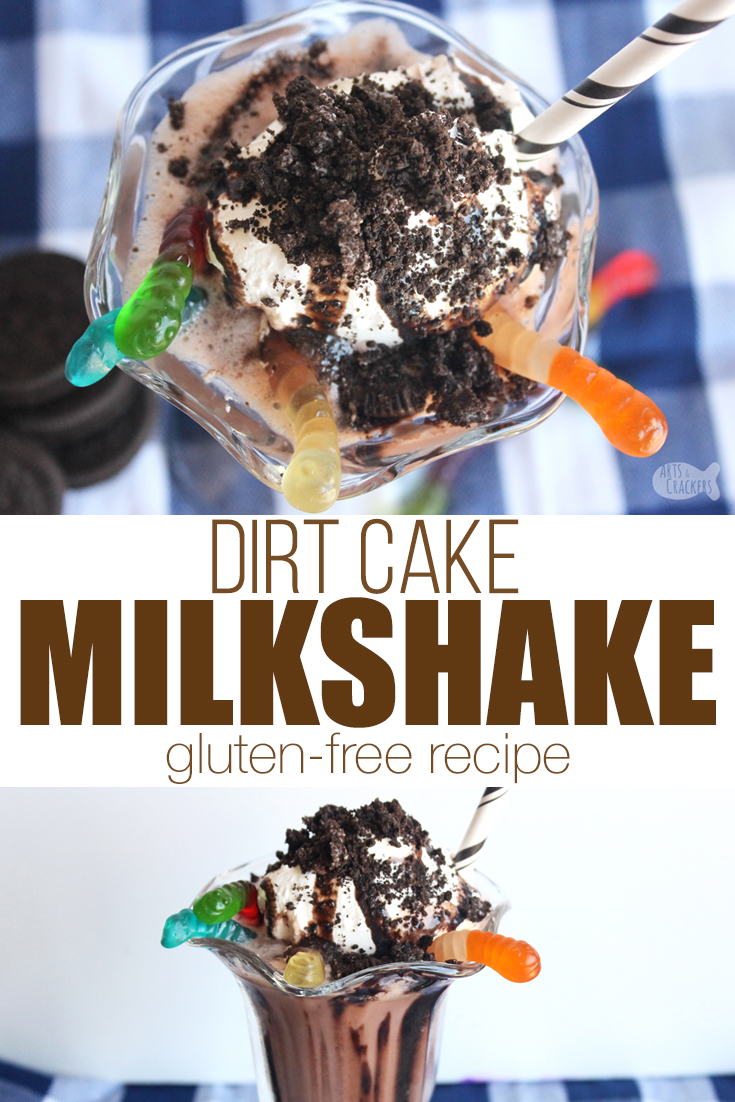 This post contains affiliate links; by purchasing through these links, you help support the family behind Arts & Crackers at no added cost to you! Thank you!
Now that I'm older, I try to stay away from gluten, so I had really been missing enjoying dirt cake with the kids. Thankfully, I have found some delicious gluten free sandwich cookies and gluten free gummi worms, so I can still enjoy it!
Cookies and cream shakes were also something I used to love ordering (before the gluten free dilemma). But now I can make these tasty Dirt Cake Chocolate Shakes any time I want and enjoy the nostalgic tastes of childhood. Ahhh.
Dirt Cake Chocolate Shake Gluten-Free Milkshake Recipe
Ingredients:
Here's how to make this tasty Dirt Cake Chocolate Shake Gluten Free Milkshake Recipe:

1. Combine the ice cream and pudding mix in your blender. If desired, add a sandwich cookie in here, too. I did not add the extra cookie, but sometimes you just need the extra cookie, right?
2. Pour in the milk after the main ingredients, so the ice cream doesn't start melting too soon.
3. Lastly, add the ice cubes and cookies & cream sauce. Blend about 60 seconds or until smooth. Some blenders will even have a "smoothie" or "shake" setting to make this easier on you.
4. Drizzle a little extra cookies & cream syrup around the inside sides of the glass to make everything look even prettier.
5. Carefully pour your Dirt Cake Chocolate Shake into the cups.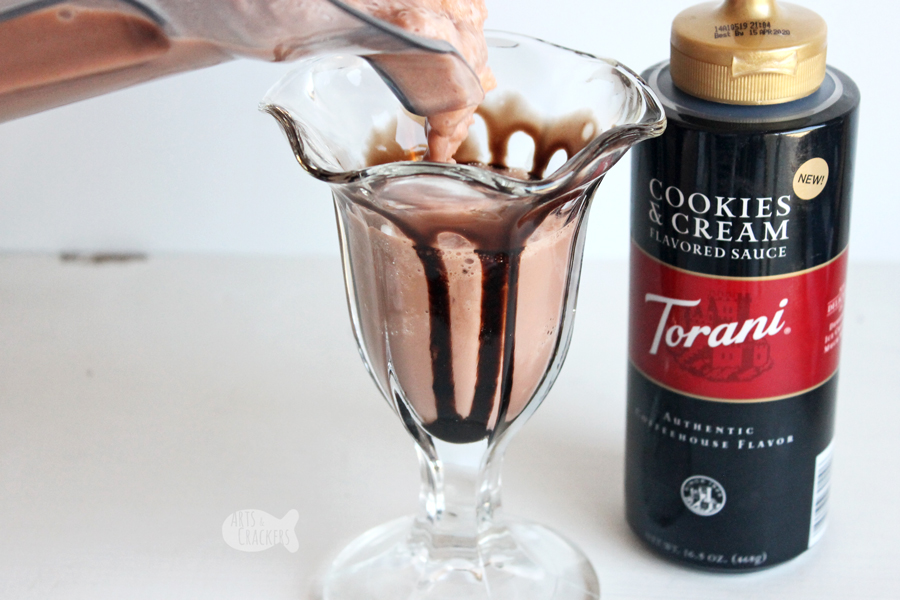 6. Crush up your other sandwich cookie. You can do this using a food processor, a mortar and pestle, or stick it in a heavy food baggie and let the kids carefully hit it with the flat side of a meat tenderizer or small hammer.
7. Top your delicious dessert beverage with whipped cream, crushed sandwich cookie crumbs, and gummi worms! Add a paper straw, and you're ready to enjoy!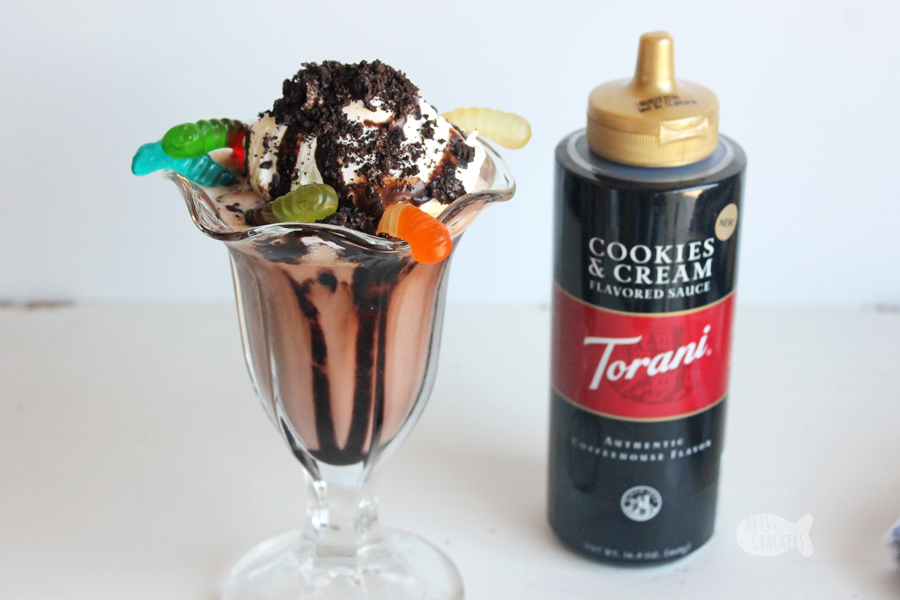 Read also: Chocolate Orange Cream Smoothie and Flavored Kombucha Bubble Tea with Raspberry Syrup and Ladybug Dirt Cups Spring Pudding Snack Mix
Looking for more? View these categories!