Have you ever tried making a new recipe and completely failed? That happened to me recently. Instead of ditching it completely, I decided to experiment. What I ended up with were these delicious Protein-Packed Peanut Butter Chocolate Chip Granola Bars that the kids just couldn't get enough of.
This post contains affiliate links. By purchasing through these links, you help support the family behind Arts & Crackers at no added cost to you! Thank you!
When I was trying to make my Gluten-Free Pina Colada Pineapple Upside Down Torte Cakes with a friend over, I completely lost track of what I was doing. Instead of mixing the butter with the honey, I mixed the eggs with the honey. If you bake a lot, you know that mixing things out of order can really mess things up. I'd used a large amount of eggs, as you have to when baking with coconut flour, so I didn't want to just dump all that away.
Instead, my friend and I decided we would go ahead and experiment. I figured it will either turn into something great or it'll just get tossed out like it would have otherwise.
These Easy Grab & Go Breakfast Kits for On-the-Go Mornings are a great way to make sure you eat breakfast — arguably one of the most important meals of the day!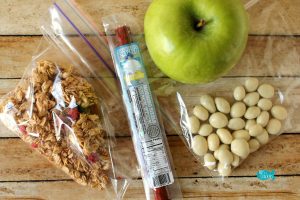 I started thinking of things I could make with a good amount of eggs and honey…there is such a list of baked goods we could have made, or french toast or some kind of custard…but we were a bit limited. This was right before our big move, so I didn't have a whole lot left to work with.
One thing I had a lot of and didn't want to take along was oats. The oats would take care of some of the liquid from the eggs, and I figured it would solidify into a sort of bar, so I decided on making these Peanut Butter Chocolate Chip Granola Bars…and boy are they jam-packed with protein. My friend who was visiting is big on fitness training and limiting sugars, so this ended up being a great way to boost protein intake while not having an incredibly high amount of sugar. In fact, you can easily make these into sugar-free granola bars!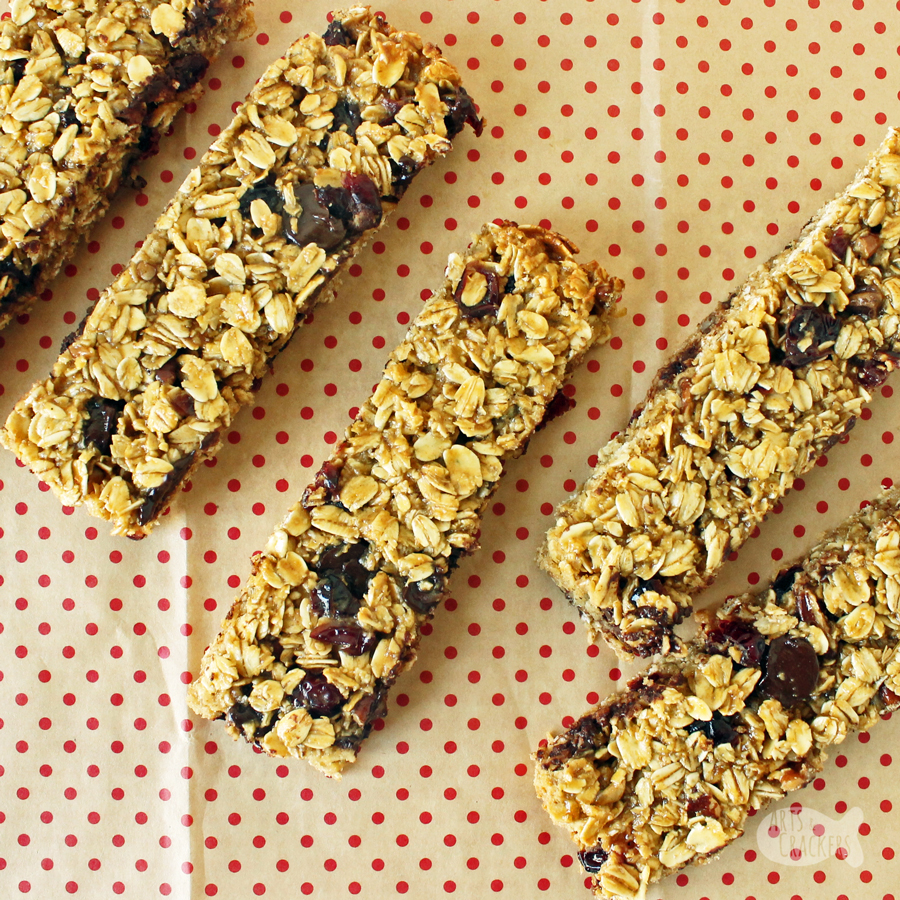 These homemade chewy granola bars are also gluten-free and dairy-free as well as low in sugar (make them sugar-free by choosing dark chocolate and unsweetened peanut butter and dried fruits). They are not overly sweet, perfect for a high-protein breakfast or healthy snack and are a really great fitness food if you are into working out.
They are easy enough to make that they are a great recipe to involve your kids in! Let them crack the eggs into a separate bowl (just in case you get some egg shells in there), then have them help measuring out the add-ins (these don't need to be perfectly measured) and fold it all together with a spoon. The kids will love helping out!
You can freeze extras for later or place them in sealed packages. Want them a little sweeter? Drizzle white chocolate over top!
Protein-Packed Peanut Butter Chocolate Chip Granola Bars Recipe
What you need:
6 eggs, beaten
1 cup honey (local, raw is best)
1 teaspoon vanilla extract
3/4 cup peanut butter (you can use my homemade nut butter to reduce the sugar)
6 cups oats
1/2 cup semi-sweet or dark chocolate chips
1/4 cup chopped pecans (optional)
1/4 cup dried cranberries or other dried fruits (optional)
Directions
Preheat your oven to 350° F.
In a large mixing bowl, combine the beaten eggs with the honey and vanilla extract until combined.
In the microwave or over a double boiler, gently heat the peanut butter up just until it is warm and more of a liquid. Watch it closely. This took about 30 seconds for me, but will completely depend on your microwave.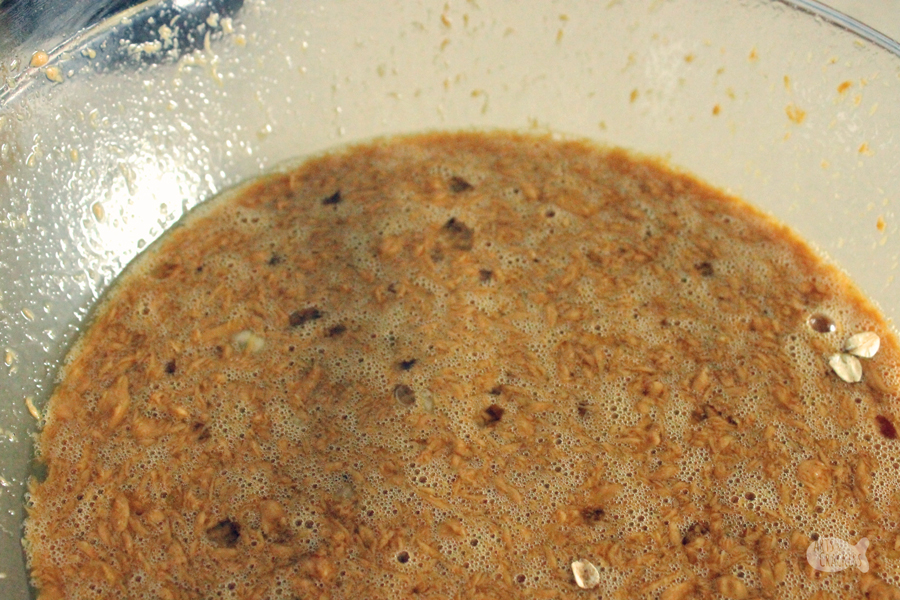 Mix the peanut butter into the egg mixture until combined.
Fold in the oats until they are evenly-coated.
Gently fold in the pecans, dried fruit, and chocolate chips until they are fairly evenly distributed in the mixture.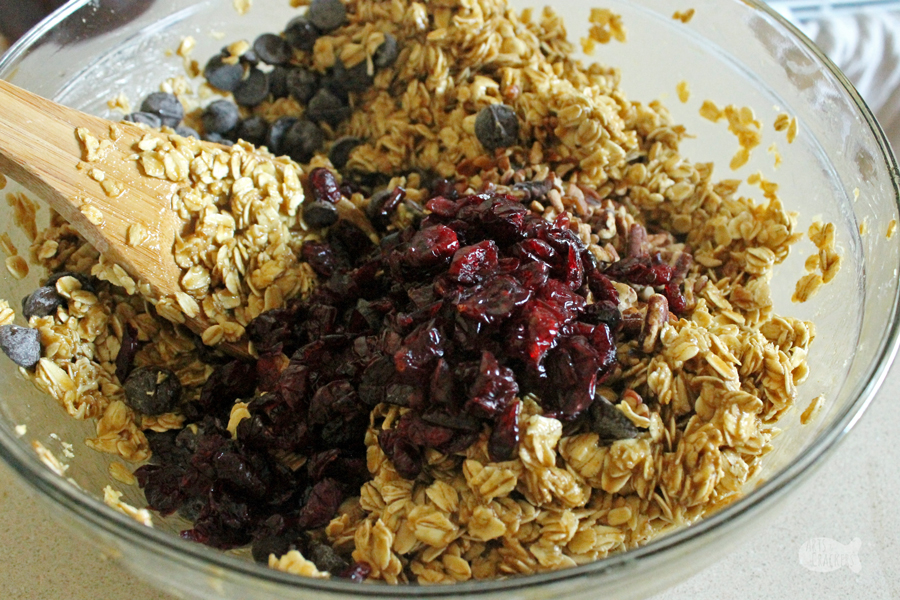 Spread the mixture onto a 9×13 cookie sheet. Make sure the mixture is spread out evenly and push down a little to flatten it to ensure everything sticks together. The bars should be fairly thick, but not too thick – about 3/4 to 1 inch thick.
Bake the bars 10 minutes, rotate the pan, then continue cooking about 10 more minutes or until the bars are solid and golden brown.
After removing the Chewy Peanut Butter Chocolate Chip Granola Bars from the oven, let them cool in the pan a while before cutting them into bars. You can make square bars or cut them into a more traditional granola bar shape.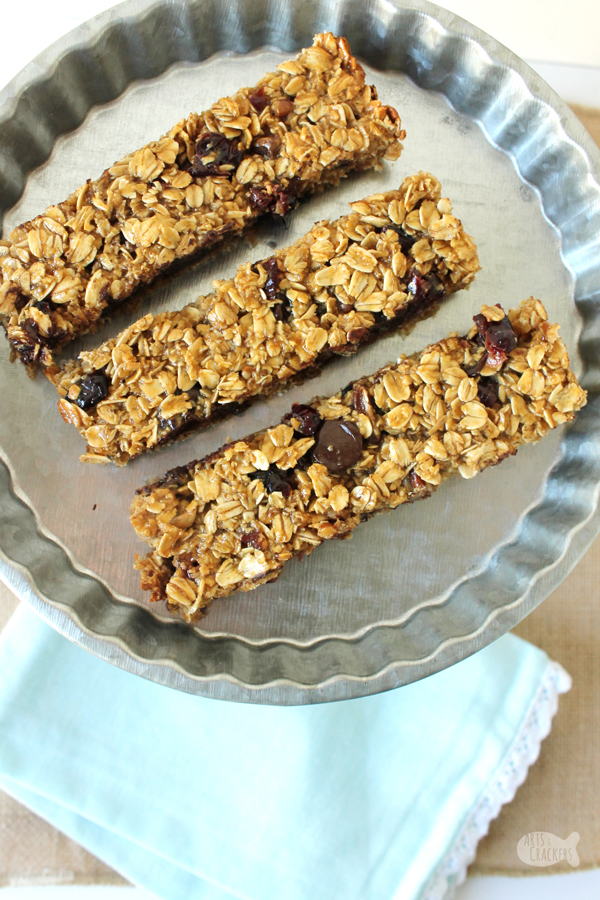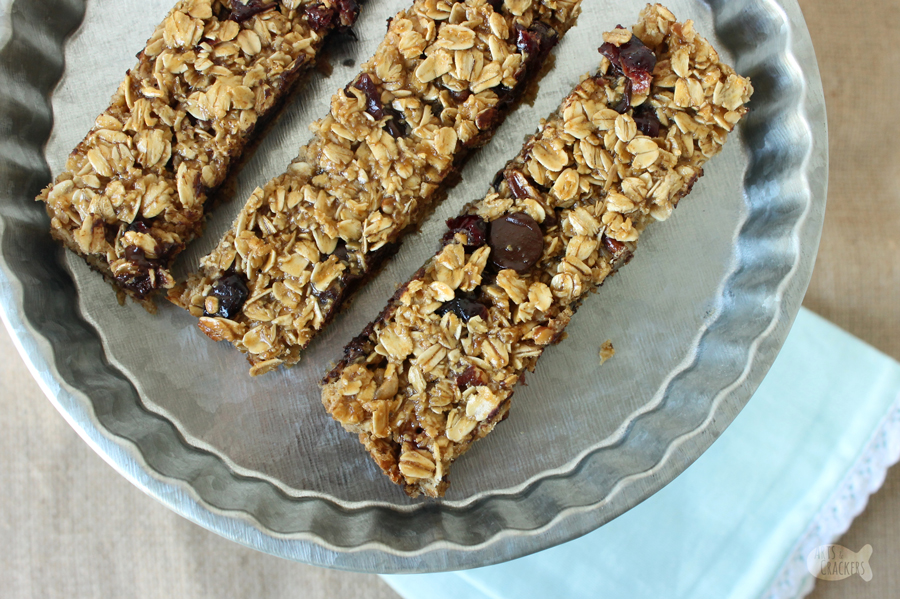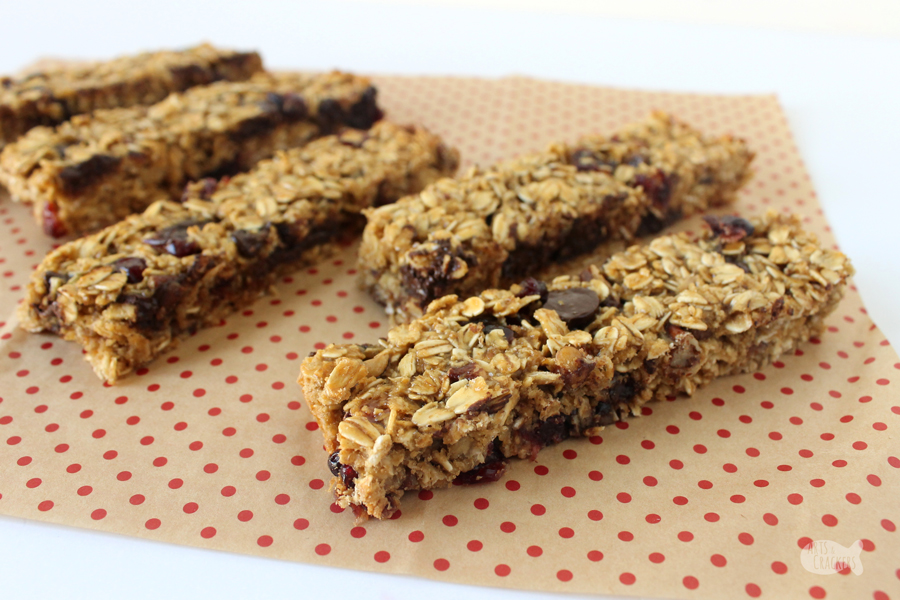 Read also: Mixed Berry Breakfast Muffins Gluten-Free No Added Sugar and Beginner Strength Training Exercise Routine – Under 10 Minutes

Looking for more? View these categories!