This month's coloring page for our Coloring Tribe challenge was to make a mandala. I've never actually made a mandala before, so this was a challenge to me. I decided to keep with my hand-draw pages, rather than do a computer-generated version which would have been easier for me, and I decided to try something unique.
Most mandalas that I have seen are full of flowers or basic patterns. They look amazing and I want to make some like that, but I had no clue what I would name one of those pieces, so I brainstormed a bunch of ideas and decided to go with this themed mandala—
Honey Bee Hive Mandala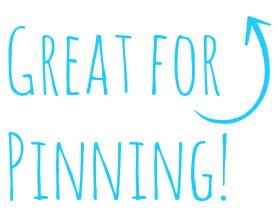 If you've been around for my coloring pages, I am sure you saw my Honey Bee Fairy coloring page and read about how I love honeybees. (Yes, I am frightened of bees in general, but not so much honeybees.) Well, while we were in Wisconsin visiting family, we toured a cheese factory and on the rooftop they had a garden with a special bee hive they keep for the bees that make their honey. It was seriously so cool. I've even gotten my husband interested in honeybees. I figured a honey bee hive would be the perfect subject for this piece.
This mandala adult coloring page was a lot of fun for me, because it came with built-in patterns. I knew it had to have honeycombs (I'll tell you my secret to making these later on) and the bees would of course have stripes. If you examine it closely, you can see that it sort of tells a story.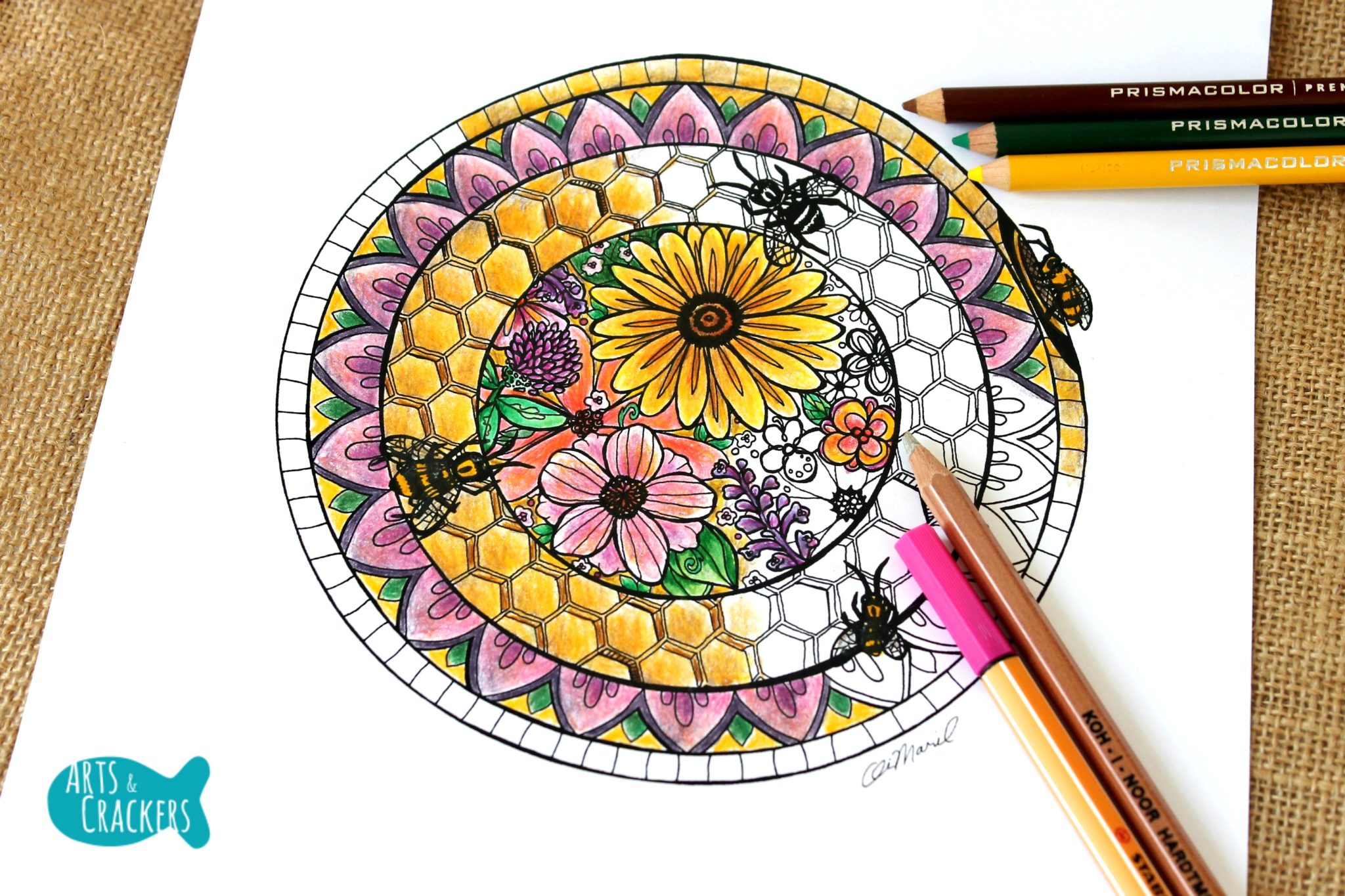 Looking at this mandala, you can see the top of a hive. On the side, one bee is entering the hive. As you look at the tiers of the hive, you will see one large flower, honeycombs, then a bunch more flowers. The honeybee takes nectar from the flowers and brings it back to the hive where it uses the nectar to create honey. The result is delicious, golden honey and pollinated flowers that help them to grow and multiply.
For this piece, I chose a handful of colors and stuck with that color scheme. I used a heavy amount of honey yellow to keep with the mandala theme.
To Color this Mandala, I used:
For the most part, I just layered my Prismacolor pencils to make the colors bright and add some depth. In a couple areas, like the bees, I did add a small amount of marker to set it apart from the rest of the coloring. The colorless blender came in handy for making the colors smooth. I planned on adding some white to add more highlights where the sun would hit, but my white colored pencil and charcoal pencil weren't showing, my eraser didn't make much of a difference, and the white paint pen I used after I took these pictures did not seem to make much of a difference either. Any recommendations on how to get some good white highlight lines? I'd love to hear. To be honest, I only recently started coloring. Most of my drawings prior were penciled and I use my kneaded eraser for highlights on those.
So…how did I hand-draw the honeycomb patter so neatly? I inverted a hex head bolt and traced around each side with pencil, placing the next up against the last, until the entire space was covered. I then went back through with marker to make sure each looked as it should. I rarely do pencil before I go to the black marker outline part, but I am glad I did for these.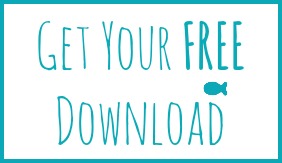 Know what would bee amazing? If you'd get this printable buzzing and pollinate your social media with this free page! Share this post with friends and family and invite them to get their free prints as well. I'd love for you to share your completed pages with me, either to [email protected], on my Facebook, tag @Artscrackers on Instagram or @AlyssaDarbyBlog on Twitter with the hashtag #ColoringTribe, or share in our Coloring Tribe group!
Keep reading for more FREE printable mandala adult coloring pages!
Don't forget you can shop the Arts & Crackers Gumroad store for more great coloring pages!
Read also: Flower Bouquet Adult Coloring Page and Paper Fairy Puppets Tutorial
 
This coloring page is part of a blog hop with my "Coloring Tribe"! Once a month we will each bring you a FREE detailed coloring page on a different topics. Join our Facebook group here to share your awesome colored pages!
If you loved this coloring page, you will also love these free coloring pages from my friends:
Stick around and be sure to subscribe for more coloring pages and other great goodies!
Sign up to be the first to hear about new free coloring page printables, the launch of my coloring book, and even get a few exclusive coloring pages here and there!
Know someone who could use this? Hit the "share" buttons below! Be sure to follow Arts & Crackers on Facebook, Twitter, Pinterest, Instagram, or the others at the top right!