We love visits to the aquarium and one of our favorite displays is always the jellyfish display. We love how they move and take on the color of the light shined into the tank. It is truly mesmerizing. When my boys decided to have an Ocean-Themed Birthday Party, I knew I had to make some hanging jellyfish decorations.
You can use these hanging jellyfish as party decorations or as decorations in a playroom or ocean-themed room. I absolutely love how these turned out.
Hanging Jellyfish
What You Need
Large, clear/translucent plastic salad bowl (I used a cabbage leaf dish I found at the grocery store in the paper goods aisle)
White curling ribbon
Clear tape
Fishing line
Directions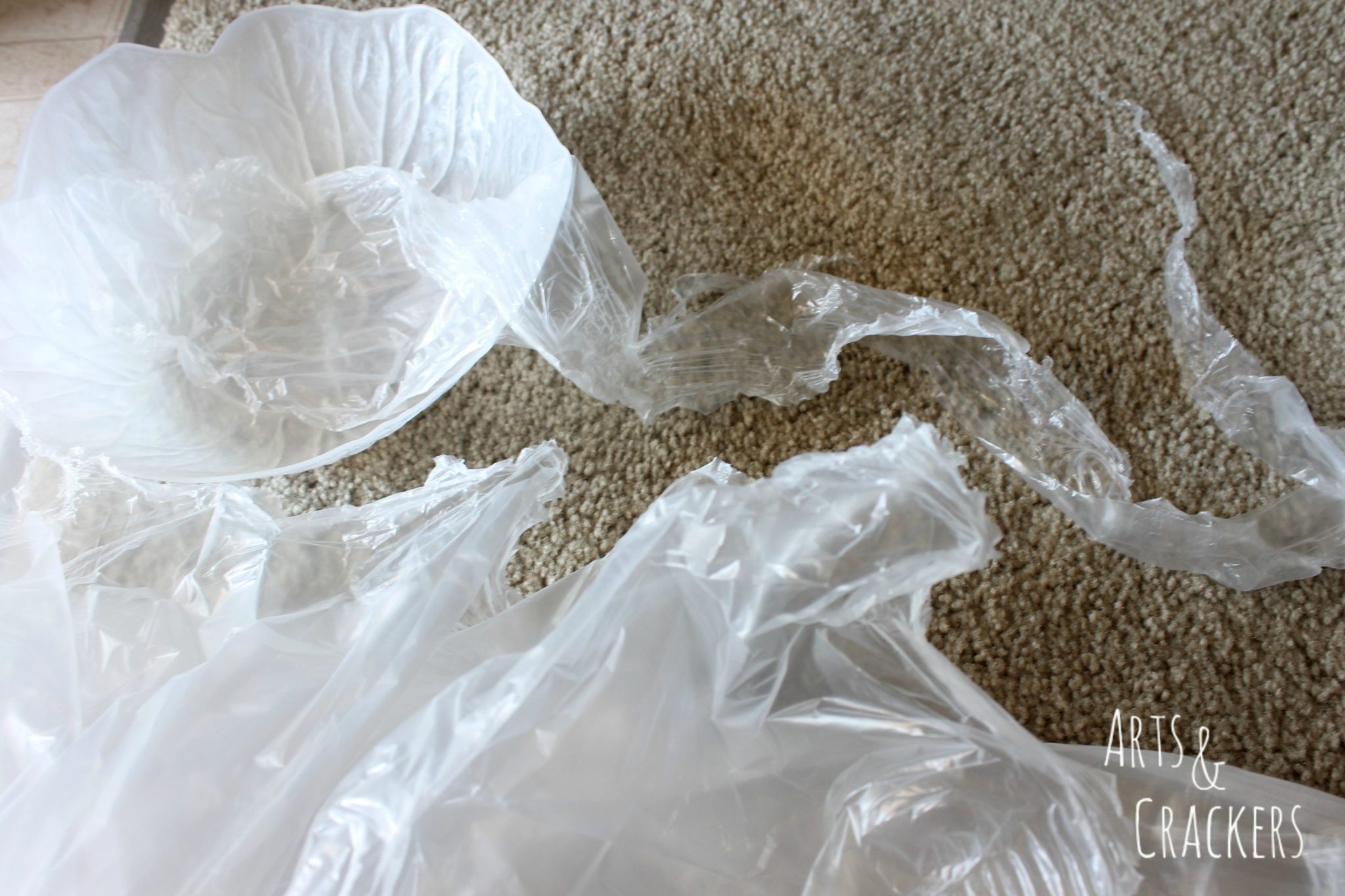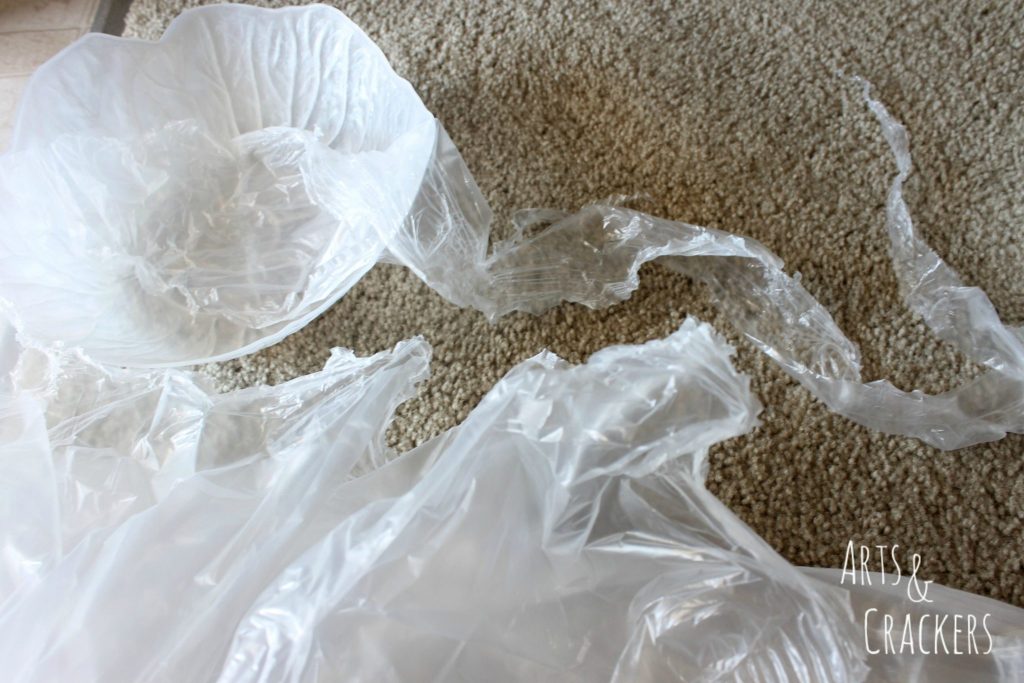 1. Hand-rip strips of varying lengths from the clear plastic tarp. If needed, cut a small notch to get the rip started. You will want it to be curly on the edges. I ripped several and picked out my favorites.
2. Flip the bowl upside down and tape the wide end of the curly strips to the middle of the bowl (inside the bowl–the concave part.).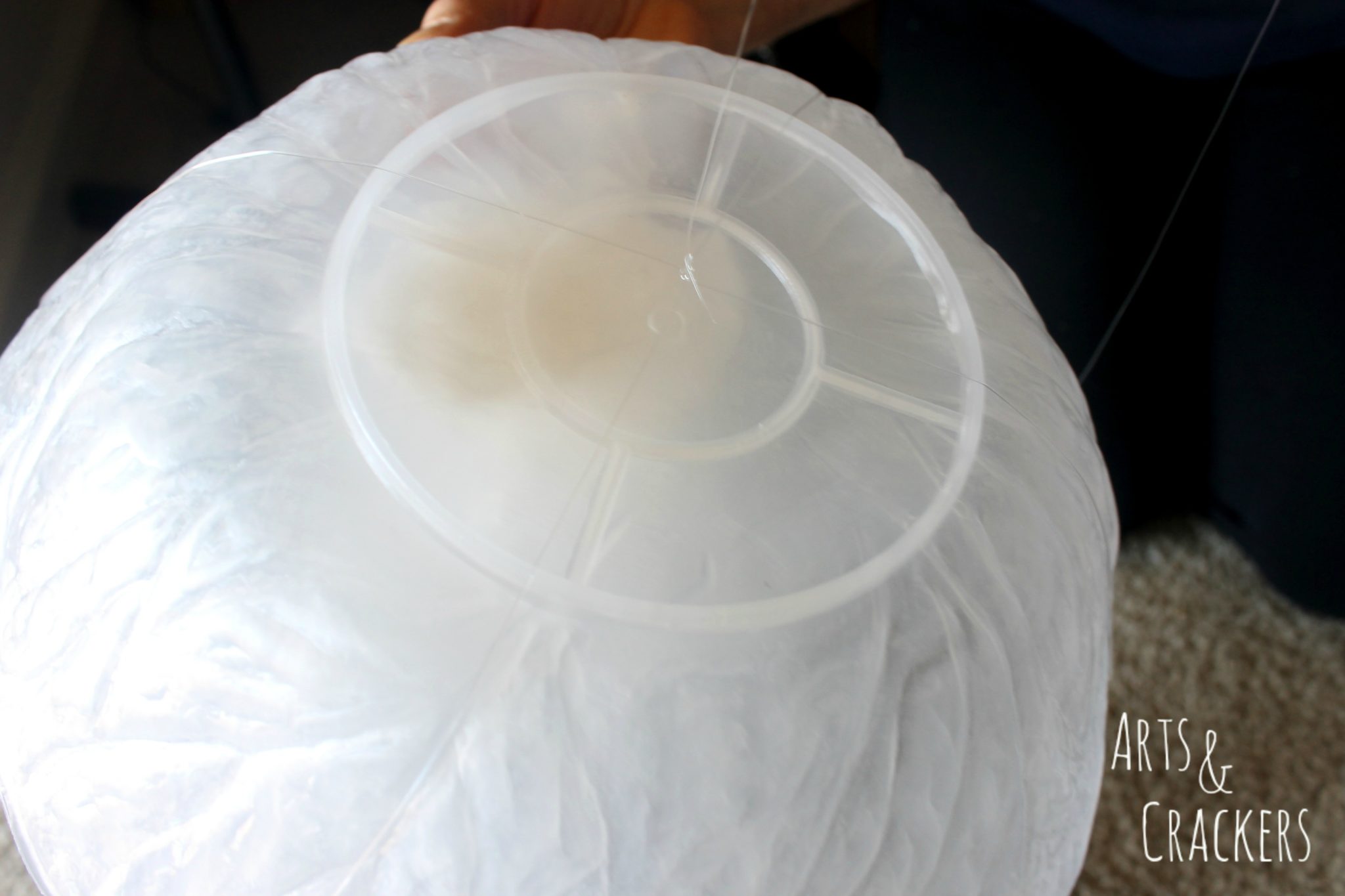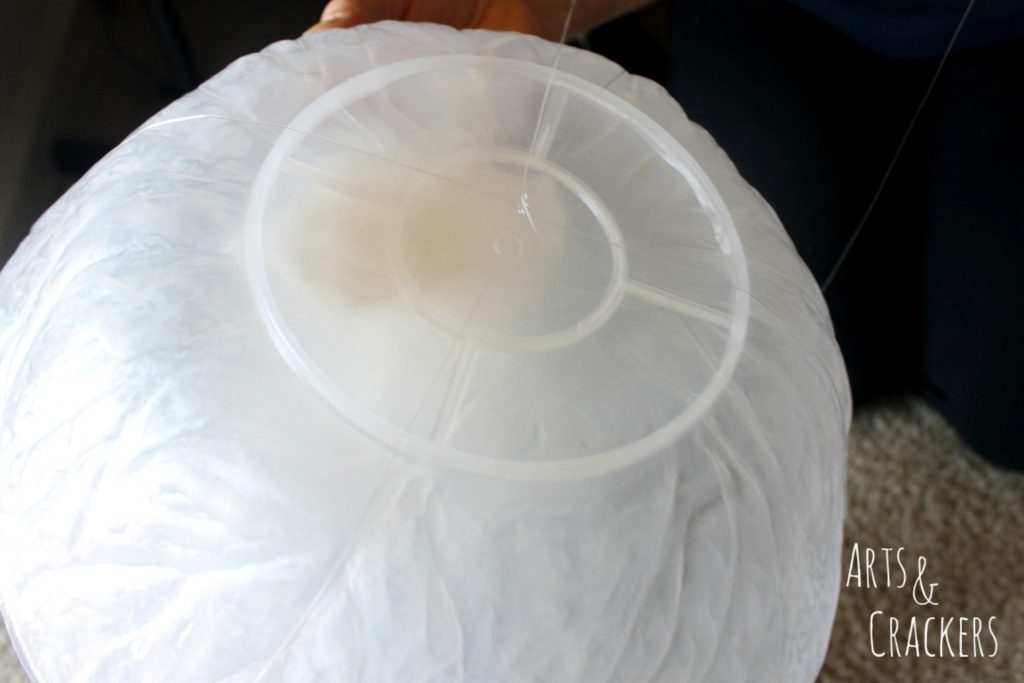 3. Wrap fishing line around four sides of the bowl so it will hang straight, then tie them together at the top (which will be the bottom of the bowl) and leave extra string for hanging. Tape or glue down the string where needed. Because the bowl we purchased had notches from the design, it stayed in place on its own. If you have a flat-rimmed plate, you may need to tape or glue the string to four places.
4. Make sure the plastic strips are not stuck up under the fishing line. If they are, pull them down so you cannot see the fishing line.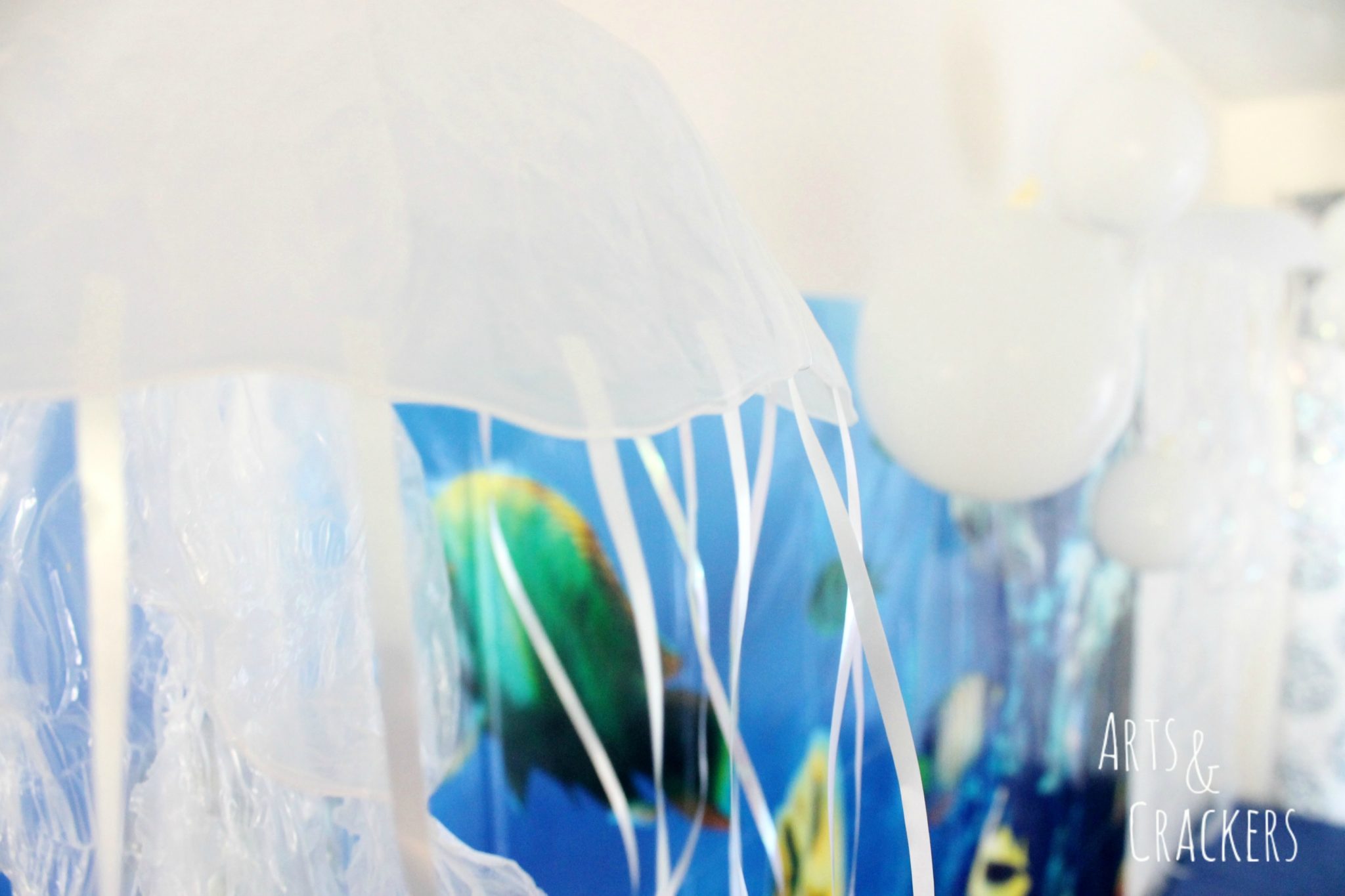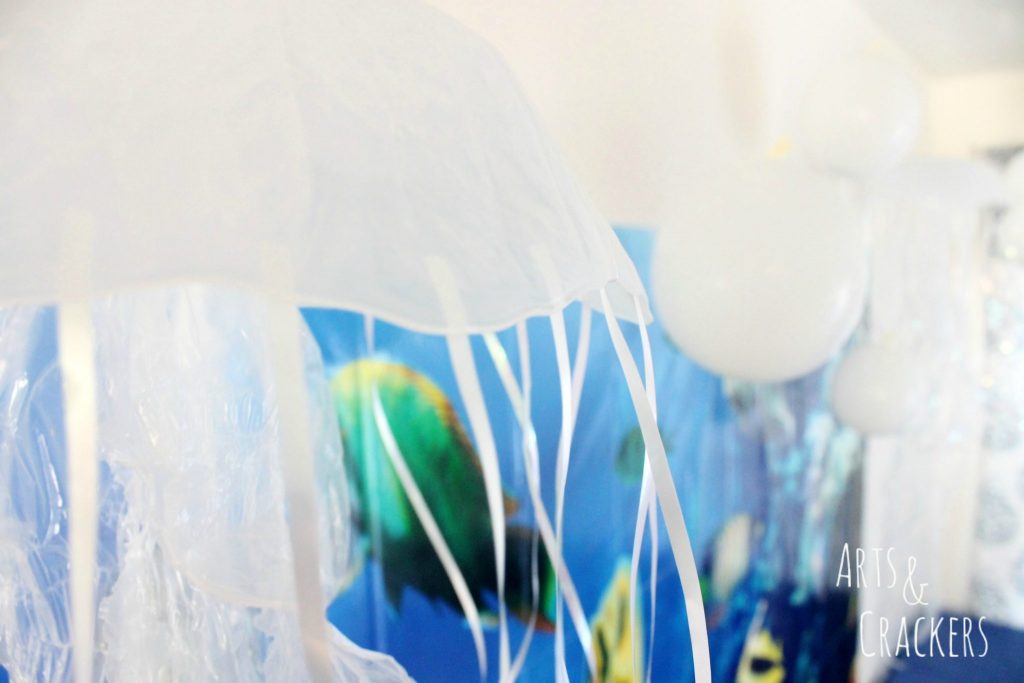 5. Using clear tape or glue, attach several cut strands of the white curling ribbon to the inside rim of the bowl so they hang down. We placed ours a couple inches apart around the entire bowl. These should not be quite as long as the plastic strips.
6. Hang the jellyfish from the ceiling. Either tape them up (if your ceiling will allow), tack them up tightly, or tie a loop at the end and hang them from a hook off of the ceiling.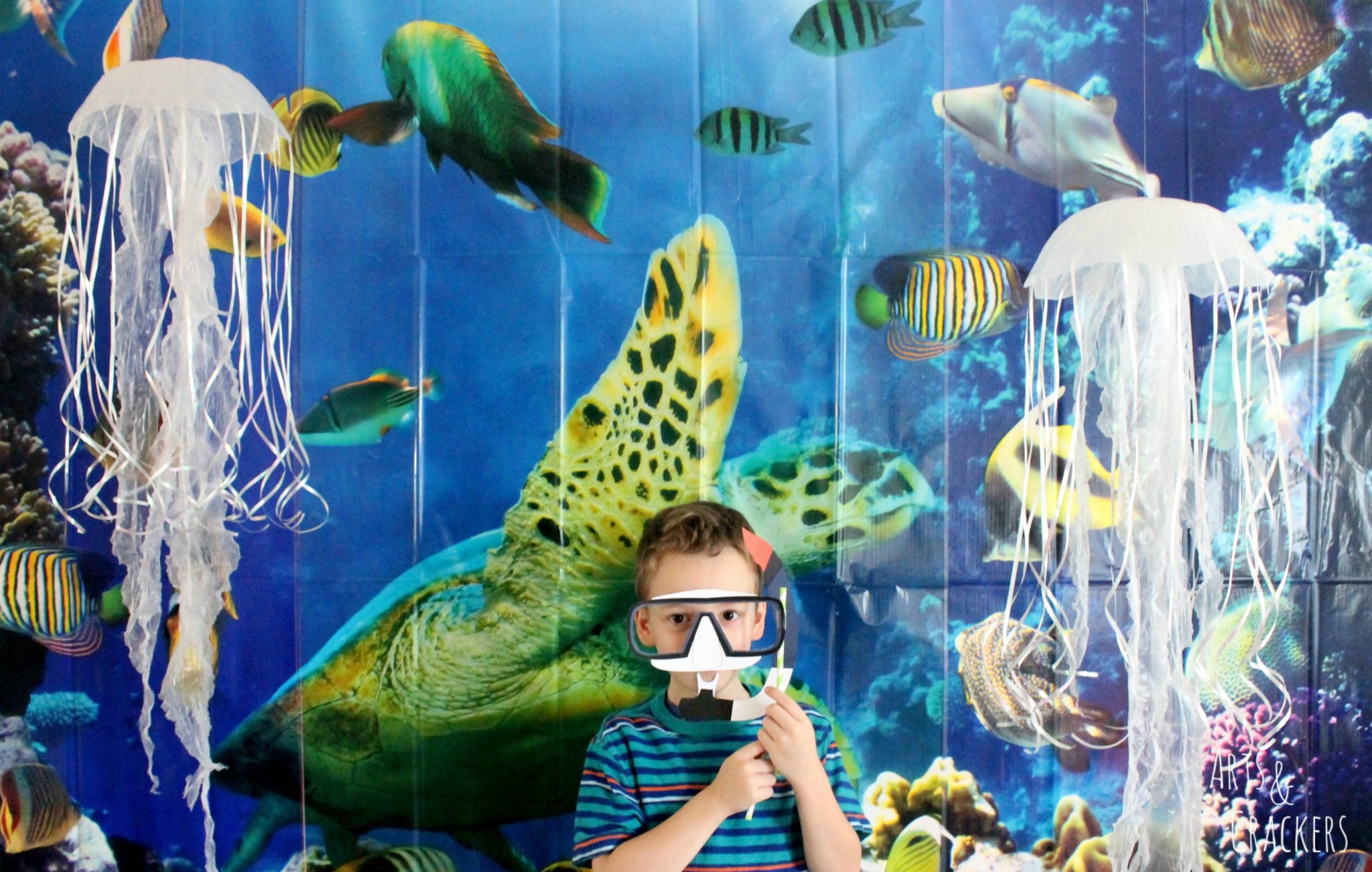 These are so beautiful and almost look realistic. Try aiming lights at them to highlight them.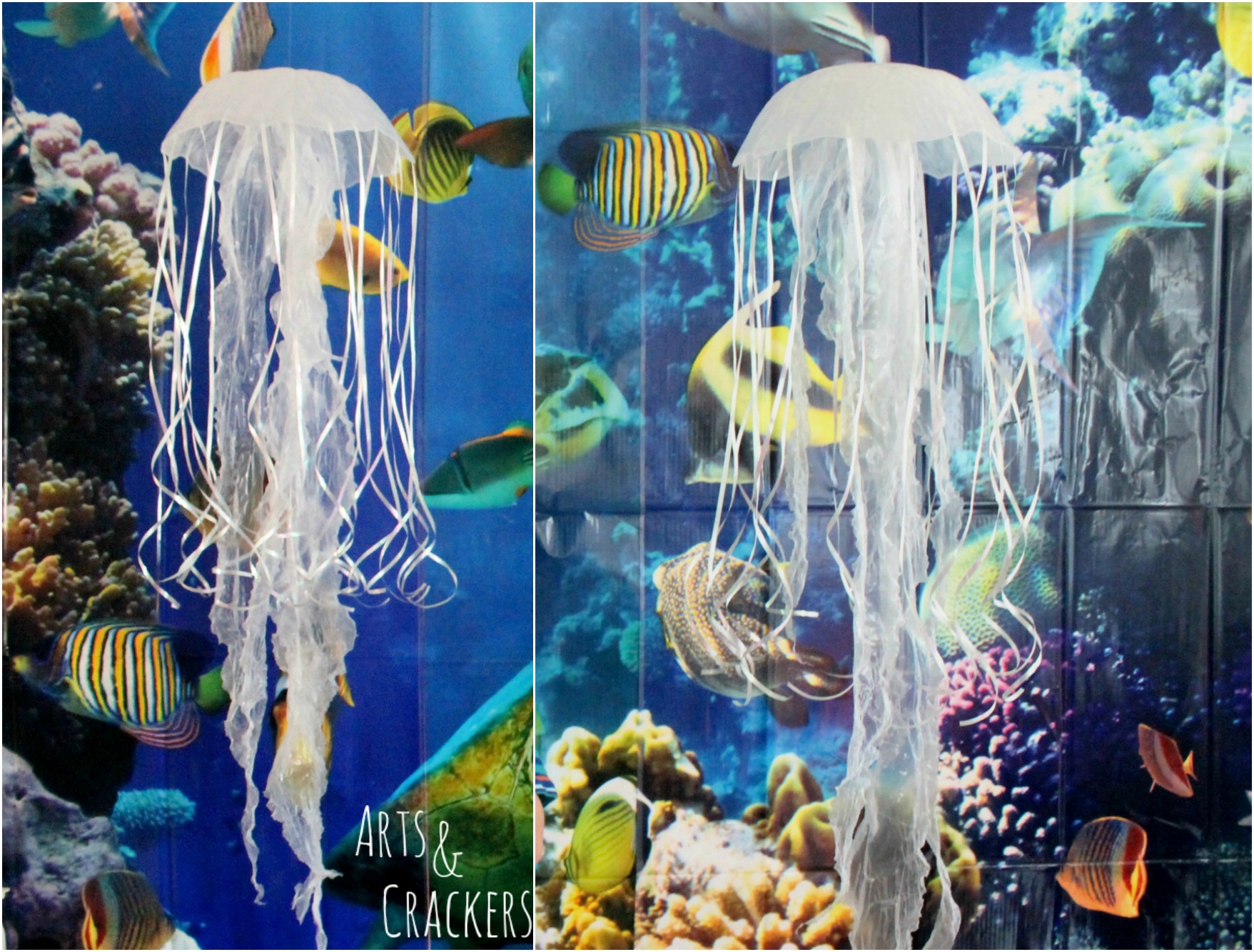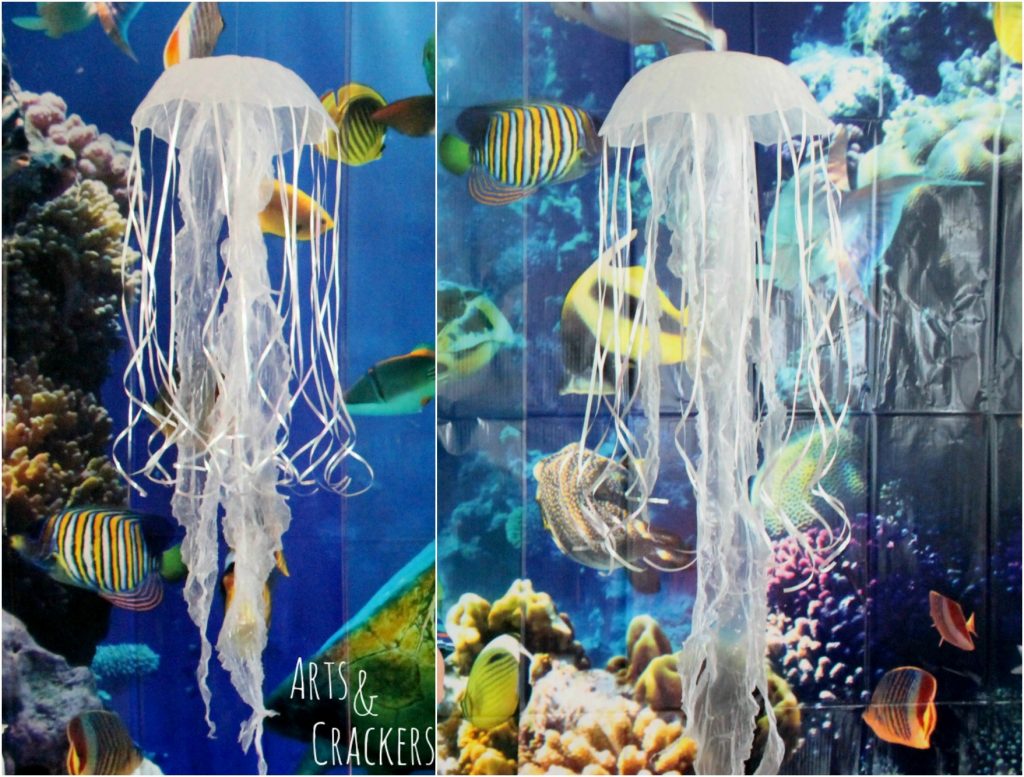 Read also: Fairy Mobile Coloring Page Craft Tutorial and DIY Aquarium Cake and Fish Cupcakes
What is your favorite ocean creature and why? Share with me in the comments! I'd love to hear!

Sign up for my newsletter!
Know someone who could use this? Hit the "share" buttons below! Be sure to follow Arts & Crackers on Facebook, Twitter, Pinterest, Instagram, or the others at the top right!