This shop has been compensated by Collective Bias, Inc. and its advertiser. All opinions are mine alone. #SummerCarCare #CollectiveBias

You're rushing around the house, frantically. Do you have that raggedy stuffed animal cow? You have to have that stuffed cow. YOU MUST NOT FORGET THAT STUFFED COW. When preparing for a road trip, there are so many things you are worried about when it comes to packing, but have you thought to take time out to ensure your vehicle is in order? This is a important step before you hit the road, so I've partnered with FRAM to bring you a quick road trip vehicle maintenance checklist.
It is really important to make sure your vehicle is in proper order before you head out, but it is something a lot of us, myself included, don't often think about before leaving.
Why is it so important look over your vehicle before a long trip?
Safety
Imagine you are driving down the highway at 70 mph. Suddenly you hear a loud pop and you lose control of your vehicle. Your tire blew. Had you taken a few minutes prior to your trip, you would have noticed the bulge in your tire. The belt was separating. You would have known to have your tires replaced, but you didn't remember to do a vehicle safety check. Now you are stranded on the side of the road, far away from home.
That's what happened to us.
Thankfully, nothing more happened to our vehicle and my husband was able to replace the tire with a spare, but this is definitely not something you want to happen while you are on vacation and we could have been injured. Scenarios like this cannot always be avoided, but checking ahead of time gives you the advantage.
Vehicle Safety Checklist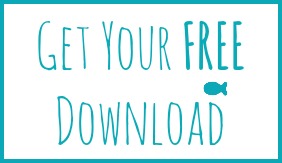 Download Your Free Printable Pre-Roadtrip Vehicle Maintenance Checklist
Each of these below should be checked and maintained on a regular basis anyway, but some we forget about or just need an extra check before longer-than-usual drives:
1. Noises & Warnings
Listen for any strange noises. For instance, our van was making a grinding sound and something just didn't feel right. We made a point to check into this and found out we had bad wheel hubs/bearings. Got that taken care of right away and it was smooth sailing from there. (My husband is a mechanic, thankfully, so he was able to diagnose it and fix it.)
Strange noises or even a funny feel while driving could be a warning sign of something that's going to give out soon. Bring it in and have it checked if anything seems wrong. This goes for the dash lights too too–if they stay on, it could be nothing huge, like your gas cap being loose, but your battery could be about to die which could cost a fortune if you break down on the highway.
2. Lights
Walk around your vehicle, even get someone to help you out by stepping on the brakes, switching on the headlights, and turning on the blinkers (back up to a garage door or another walled surface if you have no one to help with this, and try to see if all the lights show on the wall) to make sure all are working properly. You don't want to be stuck in the dark, unable to see the winding mountain roads in front of you or unable to be seen by oncoming traffic!
You should also make sure your headlights are not foggy!
3. Oil
Use your dipstick to check the color and quantity of your oil. If it's too thick and blackish or looks like chocolate milk, you need an oil change. Low? You need to top it off. Super low? You might have been burning oil and should have it checked. You will also need to keep track of when your last oil change was and when you are due for another–if you're at or really close to the mileage for that next oil change, go ahead and do an oil change before you leave. See our super simple DIY oil change here.
4. Filters
You're used to there being a filter when you get an oil change, but did you know there is also an air filter? I've got to be honest with you. I totally did not, BUT, my awesome mechanic husband did and made sure we changed ours out before we drove all the way to Texas for a recent vacation.
Some vehicles actually have an engine air filter and a cabin air filter. Our Chrysler Town & Country minivan only has the engine air filter.
Why is this so important to have changed?
Dirty air filters cause problems like damaging the engine or hindering vehicle performance.
A clean air filter provides:
Increased air flow to the engine
Defense against dust and dirt entering the engine
Improved acceleration, horsepower, and overall performance
We purchased our FRAM Extra Guard air filter at Walmart in the automotive section and it was very affordable. Check out my handsome husband (I made him do a muscly post. He's such a great sport.)
It is super simple to find the proper filter for your vehicle; just look up the make and model of your vehicle in the handy dandy book provided in the aisle and find the matching number.
How to Install Air Filter


Replacing your air filter is super simple and should take you only a few minutes. Here are the generic instructions (consult your vehicle manual for specifics, especially if you have a model that is set up different than most):


Pop the hood of your vehicle and secure it in place so it stays open.
Locate the air filter–it will look like a big, plastic box usually near/above one of the wheels.
Remove the clamps from the air filter housing.
Lift the top off the air filter housing.
Remove the old filter, then wipe down the inside of the housing with an old rag to remove any dirt and grime that might be caught in there. (Apparently we had a birds' nest on the intake side of it…..)
Slide the new filter in, place the top and clamps back on, close the hood, and you're good to go!
5. Washer Fluid
Top off the washer fluid (try to find a variety that includes bug and tar removal). If you don't know where this is located, check under the hood of your vehicle and locate the symbol of a windshield with spraying water.
6. Wiper Blades
Make sure your wiper blades are in good shape and free of debris, so you do not have any problems clearing your view if rain or snow suddenly shows up. You can also test them by spraying out some wiper fluid and letting them wipe it up.
7. Windows
Check your windshield for any small cracks and fix/replace if necessary; you don't want to be driving long distances behind broken glass. You will also want to make sure your windows are clean so nothing impairs your vision.
8. Power Steering Fluid
Make sure the power steering fluid is between minimum and maximum. If it is low, be sure to top it off. The fluid is usually a reddish color and the cap usually has a picture of a steering wheel on it.
9. Brake Fluid
The brake fluid should be a clear/amber color. If it is black, it needs to be changed out. The fluid levels should be between minimum and max (closer to max, but not past it.) Look for the cap, usually with a yellow octagon symbol (think "stop sign"), on the far side of the engine bay near the firewall.
10. Tires
Inspect your tires for bulges or bubbles, worn tread, dry rot, leaks, or anything else that may cause your tires to fail on your trip. If your tires are looking low on air pressure, be sure to fill them up to the recommended psi (refer to your car manual or driver's side door jam.)
11. Serpentine Belt
Check for cracks. If necessary, have it fixed.
12. Hoses
Find the hoses in the engine bay and make sure they aren't cracked or they will need to be replaced.
13. Fuel
Who wants to start out a long road trip by running out of fuel an hour in? I know I don't. Even if the tank is only a quarter low, go ahead and fill it up so you can start out your trip the best way possible.
BONUS: Jot down all emergency contacts you might need, from family to insurance to roadside assistance. Even if your vehicle seems in tip top shape on the way out, it's always a good idea to be prepared.
Before you head out on your next long trip, take a few minutes to check over all these parts of your vehicle. Print out this free checklist to stay prepared.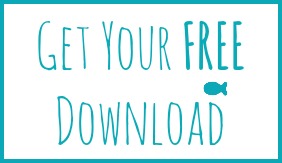 Download Your Free Printable Pre-Roadtrip Vehicle Maintenance Checklist
Read Also: Car Wash Hacks and Involving Your Kids and DIY Light-Up Truck Grill Toy Car Organizer

I would love to hear from you in the comments below–-Do you check anything specific on your vehicle before your long trips? What do you check? Did you know you are supposed to change out the air filter?

Sign up for my newsletter!

Know someone who would love this? Hit the "share" buttons below! Be sure to follow Arts & Crackers on Facebook, Twitter, Pinterest, Instagram, or the others at the top right!