When I was little, I loved playing the piano at my grandma's house. I had one of those piano children's books where it actually makes noise when you press the keys in the book and each was color-coded. My grandma found a way to translate this to the actual piano, so I wanted to share my version with you–a version that works as an intro to reading sheet music for kids! I'll even give you some printable music at the end.
We've partnered with Mirum for this super fun Fisher-Price sponsored post. All opinions are my own. This post also contains affiliate links. By purchasing through these links, you help support the family behind Arts & Crackers at no added cost to you! Thank you!
If you follow my website or have checked out my About Me page, you know that we homeschool. I am always looking for fun ways to introduce new educational content so my children are well-rounded.
Music is one subject I am passionate about. I've played or tried out several instruments myself and encourage my children to as well. A great instrument to learn how to identify notes on in a piano.
This Fisher-Price Lion Piano is meant for ages 2+ but is perfect for kids of all ages (including the big ones…my husband was having maybe a little too much fun playing songs on it the other night). At first glance you can see it's a great toddler toy, but it is so much more than that.
The 32-key piano plays actual notes. You can also play drum beats and adjust the tempo, which is great for counting time and learning rhythm.
For younger children, you can play songs that are already on the piano–20 of them. Older children will enjoy playing songs on their own or playing along with the pre-recorded songs.
One of my favorite features is the record function–you can record and play back what you play on the Lion Piano! Seriously, how fun is this? You can play a duet with yourself or see how you've improved each time you play. Your little maestro can even write his own music and record it!
You can purchase the Fisher-Price Lion Piano at Walmart. PS, it runs on AA batteries, so your child can take it along anywhere you wish! No plugs needed.
The sheet music I created is specially made for early learners and is a wonderful extracurricular addition to your homeschool plan. Children can identify notes by color. Familiar songs help them with learning rhythm and how the notes are written to show timing. Try playing along with one of the drum beats!
Learning to read sheet music using this Fisher-Price Lion Piano can help with more than just appreciation for music. It can also help improve dexterity, fine motor skills, hand-eye coordination, critical thinking, and focus. S was so excited when he started playing the notes on the keyboard according to the colors on the music and recognized the song that came out! Even E enjoyed playing along with the color-coded sheet music.
To make this sheet music work, you will need to slightly modify your piano. Add colored stickers to the proper keys. You can use my photos as a guide or place them on the proper keys if you know where they go. The lower "F" should be a silver star, "G" should be red, "A" should be orange, "B" should be yellow, "C" should be green, "D" should be blue, "E" should be purple, higher "F" should be a gold star, and the higher "G" should be a black sticker.
For the stickers, I used labeling dots and star stickers. You can use the standard gold and silver star stickers. You can use the mini labeling dots that you find in the office section or you can use the larger dots and take a hole punch to the middle to make them small enough. If you don't have the full span of colors, use permanent markers to color over the dots you have–black will cover anything, color red on the blue or purple on the blue to make purple, and color orange on the yellow to make the yellow color.
Help your child identify the notes while he or she presses the piano keys. Pat on your knees along with the drum beat to practice rhythm. Sing along with your child's playing and give them words of affirmation as they practice.
Download a free packet of my sheet music below (this set includes "London Bridge" and "Hot Cross Buns" and "Mary Had a Little Lamb" along with a reference sheet that provides a visual for where to place the stickers as well as some information on reading sheet music. You can also scroll a little further for the full set!
A pop-up window will show; scroll down with the scroll bars or with the page down or down arrow buttons on your keyboard to download. The file will be instantly sent to the email provided.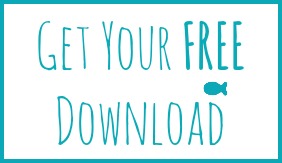 Download Your Free Children's Sheet Music
If you would like to print the full set, you can do so below. The full set includes the following songs: "London Bridge," "Hot Cross Buns," "Mary Had a Little Lamb,"The Alphabet Song," "Row, Row, Row Your Boat," "Jingle Bells," "Up on the Housetop," "Jesus Loves Me," and the resource/reference page.

Be sure to use this printable sheet music for kids with your Fisher-Price Lion Piano!

Want to learn more about the Fisher-Price Lion Piano or purchase it? Visit here.
#givethegiftoffun #walmart
Read also: Unconventional Stocking Stuffer Ideas by Category and DIY Wind Chimes | Musical Sensory Wall Decor Tutorial

Looking for more? View these categories!