Doughnuts are delightful, aren't they?! Cake doughnuts…sprinkle doughnuts…French twists…long johns…oh what sweet words to the ears. We all had so much fun making this 3D Paper Plate Doughnuts Craft for Kids a while back for National Doughnut Day!
This post contains affiliate links. By purchasing through these links, you help support the family behind Arts & Crackers at no added cost to you! Thank you!
Since we weren't able to get out that day for Doughnut Day, we decided to make our own Paper Plate Doughnuts! We made them 3D so we could pretend we were eating them. We added "icing" and "sprinkles" and used various mediums and textures to make them seem a little more realistic.
The kids had so much fun with this activity. It was slightly prepped by Mom, but beyond that they were able to get creative and have fun decorating their doughnuts. This is a great activity to inspire individuality, work on motor skills, and try different art mediums.
3D Paper Plate Doughnut Craft for Kids
What you need:
Small Paper Plates (2 per doughnut)
Scissors
Staples, double-sided tape, or hot glue
Acrylic paints or finger paints (optional)
Glue
Sequins, glitter, mini pompoms, or other sprinkle-like decorations
Directions
Carefully cut a hole in the center of each plate. This will be the doughnut hole.
Use the first plate to trace the hole onto the second plate so they match up.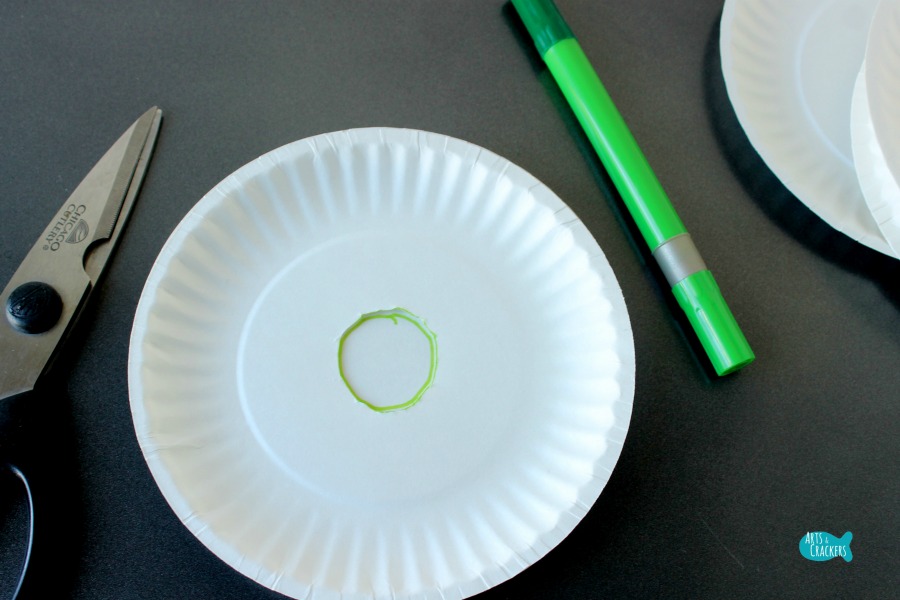 Staple/glue/tape the plates around the edges with the tops of the plates on the inside so they form a sort of saucer shape.
Using one of the types of paint, add some squiggly "icing" to the top of the doughnut. We did this step first so it would show up well after the kids painted the doughnut color. If you wish, you may use acrylic paint after the next step instead as this type of paint will show better over other paint.
Use watercolor paint to paint the doughnut color. I used a caramel brown color, but you can use a darker brown for chocolate, pink for strawberry, or any color you want to just make it fun! Paint around the icing so the icing still shows (unless you are using acrylic paint for the icing and wish to do that in the following step).
Add some squiggles of glue around the top of the doughnut. These are where the sprinkles will be. If you wish, you can add a full thing layer of glue, add glue using a glue stick for fuller coverage, or add dots of glue in specific places you want sprinkles to land.
Add the sprinkles to decorate. For the "sprinkles" we used an old sprinkle shaker filled with glitter and sequins and foil confetti so the kids could easily shake and decorate.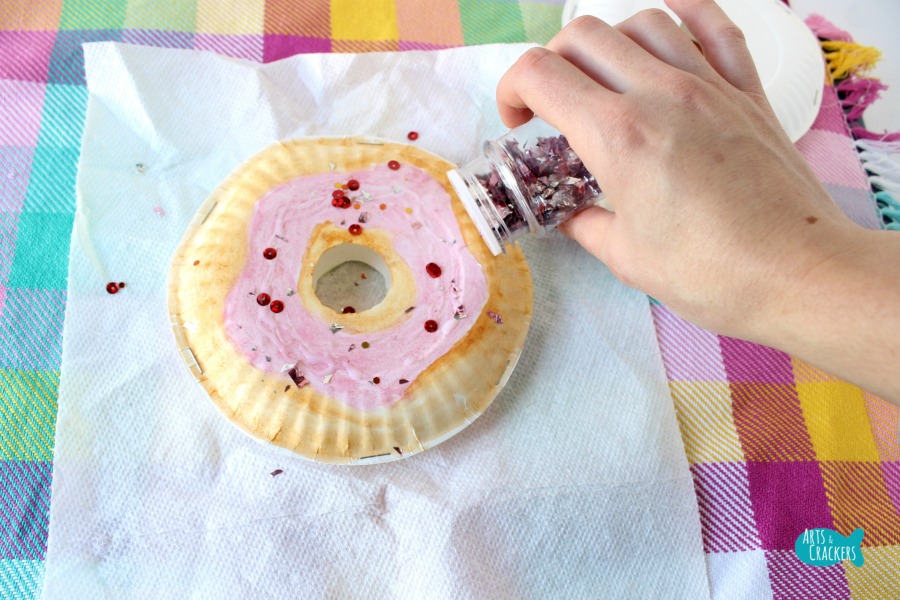 Try making different types of doughnuts! Make a bunch then set up a play doughnut shop! Tie a ribbon through the center and turn them into big handmade ornaments then gift them to a loved one in a gift box!
What type of doughnut is your favorite?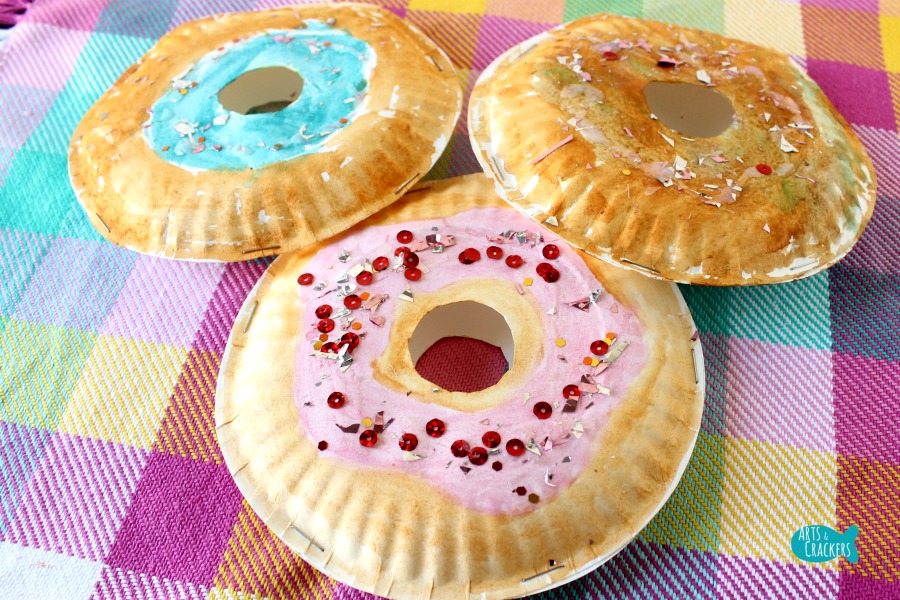 You might also like to try this version of a Paper Plate Donut by Happy Hooligans that I found after we made ours! It's another fun version the kids will love and great for preschool activities for the letter "D."
Read also: DIY Frog on a Lily Pad Pond Paper Plate Craft and Kid-Made Crazy Hair Day Art Project

Looking for more? View these categories!