Every once in a while, inspiration just hits. In this case, inspiration hit while we were reading the book "Old Tracks, New Tricks" by Jessica Petersen. In this book, children are encouraged to get creative and use their imaginations to find new uses for wooden train tracks.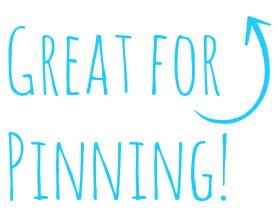 We are excited to partner with The Innovation Press to bring you this super fun wooden train track craft!

In "Old Tracks, New Tricks," the trains think the tracks can have no fun because they are only meant for trains to ride on. Throughout the book, the tracks come up with all sorts of other activities they can do–they can glow in the dark. They can make letters. They can decorate themselves with stickers.
It got us thinking…
"What if the tracks could ride around just like the trains do?"
What if the tracks also had…
Wheels?
That's right. These "Race Car Tracks" as we call them are race car wooden train tracks that are not only decorated with colors and numbers just like a race car, but also have wheels so they can roll around wherever they please! We used these as a STEM building activity–you can also teach concepts such as gravity, velocity, inertia, and so much more.
Race Car Wooden Train Tracks Craft for Kids
As creative as I am, I admit that I never would have thought to use wooden train tracks any way besides their intended use. I was floored at all the fantastic ideas in "Old Tracks, New Tricks" and highly recommend it as an addition to your home library (it's great for gifting, too!). Purchase "Old Tracks, New Tricks."
To make these train track race cars, you will need only a few supplies:
Old (or new) wooden train tracks
Toy wheels (more on this below)
Super glue (depending on the type of wheels you use)
Paint and other supplies to decorate
Directions
1. First, you will want to decorate your train tracks. Markers and stickers do not always stay put very well, but that is what my boys chose to use for theirs and they made it work. If needed, you can glue the stickers on.

Read also: Eat Your Veggies! Vehicles Vegetable Tray Healthy Snack Idea and Vehicle Theme Bedroom Makeover

Other options would be to use crayons or acrylic/spray paint or even Duct Tape or washi tape, paint pens, glitter, and nail polish. Let your creativity flow!
My book came with face tattoos that I was able to attach to the train tracks–how fun!
2. Once your decorated train track is completely dry, you can add on the wheels. Here are some options for finding wheels:
Have those vehicle books that have wheels on them? You know, these >> Wheelie Books? We had several and they always fall apart, so we read them over and over then pulled off the wheels and upcycled them into this craft for kids.
Pine car wheels (<< this kind that nails on should be fairly easy to use.).
Drill a hole through the track and use an actual wheel and full axle set (you can even upcycle something else for this, if you are feeling extra creative.).
Stationery wheels (just buy wheels or use wheels from an old vehicle toy and glue them in place–they won't move, but it'll look cool.).
If you are using the wheels from Wheelie Books, you will want to be very careful removing the wheels, because you will need them fully in tact or the wheels will not spin. Since the books are cardboard, you should be able to cut them out then super glue them onto the train track. This is my favorite super glue for quick sticking. Let it sit for several hours before playing with it (a full day at least, for best results) so the glue has time to bond completely.
If you are using pine car wheels, just follow the instructions for nailing them on. Keep in mind the tracks are much thinner than the chunks of wood for pine cars, so you will want a steady hand for attaching them.
If you have enough skill to drill a whole and do the entire wheel and axle deal, you probably already know what you are doing so figure out what works best for your tracks.
If you are doing stationery wheels, just make sure the kids are okay with the wheels not spinning.
3. Once the tracks are decorated and the wheels are in place and it has had time to rest and bond, you are ready to go! Share your train track race car adventures with me! Let the other tracks take rides! Drive them down the stair railings! Most of all, have fun and enjoy those wooden train tracks.
What are some ways you will get creative with your wooden train tracks? Share with me in the comments!

Read also: Eat Your Veggies! Vehicles Vegetable Tray Healthy Snack Idea and Vehicle Theme Bedroom Makeover