One thing I really struggle with is knowing what to have for dinner. Meal plans can be so very helpful, saving you time and money (and headaches). For this week's meal plan, I am looking forward to the coming warm weather and celebrating with delicious light meals and grilled dinners.
Be sure to check out my last meal plan Meal Planning Menu | Overlapping Ingredients!
To see the weekly-updated menu meal planning series, bookmark this post: Managable 7 Day Meal Plan Ideas for Families
Scroll to the end for a free printable meal plan and shopping list!
Sunday:
Monday:
Tuesday:
Wednesday:
Great night for leftovers!
For us, Wednesdays are busy. Serve up some leftovers–perhaps some leftover grilled venison/beef on some leftover lettuce with vegetables and a balsamic dressing, or heat up leftover chili!
Thursday:
Friday:
Pizza night!
Fridays are a great day to have a fun dinner, like ordered pizza, eating out with friends, or "Friday Fend" days.
Saturday:
Get your free printable weekly meal plan and shopping list! Use these either by slipping the sheets into cheap presentation sheet protectors and a dry erase marker or laminate it! I used my Scotch laminating machine which is awesome. I highly recommend it (especially if you homeschool like we do!).
Once you have your pages laminated, add two stick-on square magnets to the top on the back. Hang them on the refrigerator for easy menu viewing and a convenient way to keep track of your shopping list needs as you pull items from the fridge.
Use a thin dry erase marker if you wish. Personally, I opted for a thin permanent marker so my words were clearer and the kids couldn't wipe it off. "Oh no!" you think, "Why laminate it then use permanent marker so it can't be removed and re-used?" Have no fear–you can easily clean off the permanent marker using a Magic Eraser or some hair spray!
How to fill out the meal planning sheet:
Add the date at the top of the sheet to show which week this is for.
Fill in the numbers for each day of the week.
Write down the names of the recipes you will be making. I recommend using the recipe names as written in the title of the recipe, as well as including the site name it came from or cookbook title for convenient referencing back. You can also add other specific additions to the meal such as sides or dessert as needed. Use this just for dinner or write smaller to include breakfast, lunch, and dinner.
How to fill out the shopping list sheet:
Fill in the dates to match the meal planning sheet. This will help you to know make sure your meal planning sheet and shopping list are always matching.
Once you know which recipes you will be making each day, plan your shopping trip. Add the ingredients needed for each recipe under their coordinating day of the week and aisle in the store. This will help you to be more organized as you shop. Take this list along with you or simply transfer the list onto your notebook paper or shopping list phone app.

You may want to add ingredient amounts to your shopping list if you need a good amount. For instance, rather than simply adding chicken to multiple days, you could add "1 chicken breast," "2 pounds of chicken," etc, so you know how much each recipe calls for and the amount you will need to purchase in total.

If more than one recipe uses the same item, but a small enough amount that you will have some left over from the earlier meal, only write it down once on the shopping list to avoid purchasing an excess when you are at the store.
A pop-up window will show; scroll down with the scroll bars or with the page down or down arrow buttons on your keyboard to download. The file will be instantly sent to the email provided.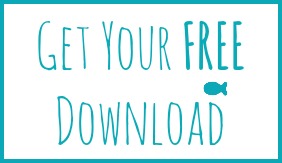 Download Your Free Meal Planning and Shopping List Printable
Notice how the meals I have selected overlap, but are different in styles of food. The egg rolls and taco boat both use avocado, cilantro, and tomatoes, but are very different cuisines. See how I have added bacon to the night we will eat pancakes? One of the recipes during the week also uses bacon, but an amount that will leave leftovers. Why waste the extras when you can add them as a side for some delicious whole grain pancakes?
I have also spread out types of meals so you will not be eating chicken or pasta every single night. Try nights that are meatless. Add red meat one night. Mix things up so your family doesn't get bored with the same dinner night after night.

What is your favorite dinner to eat as a family? Share with me in the comments!

Read also: Chicken Nugget Teriyaki and Fried Rice Recipe and 85 Awesome Date Night Ideas for Parents