We have been on this crazy kick lately…a buffalo chicken kick. Seriously, we are obsessed with the stuff.
This month I was challenged to come up with a recipe using:
Potatoes.
I have been wanting to try buffalo sauce in a potato soup, so it was perfect timing.
Side note: I love potato soup. It can't be too thin and can't be too thick. Very rarely will I eat plain old potato soup. Nope. I'm a loaded girl, all the way.
The great thing about this soup is that it is loaded with vegetables and chicken!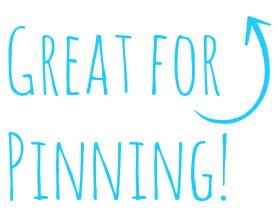 When coming up with the flavors, I thought about how we eat buffalo chicken…usually we will order a side of:
potato wedges with cheese (this is where I fit potato in)
carrots and celery sticks
blue cheese sauce
These add some great color and flavor to the soup, too. Yeehaw!
Pssst…get your FREE PRINTABLE recipe cards at the bottom of this post!
I started off with some melted butter in a pan. You can use olive oil, but I went with butter to keep things creamy.
Pour the onion, carrots, and celery pieces right in there and saute them until they are translucent. Mmmm, I absolutely love the smell of sauteing onions and veggies.
Add those potatoes in there and stir 'em around. Sprinkle on a little salt and pepper. Personally, I use sea salt and freshly-cracked pepper.
Now it's time to add the chicken broth. Bring it to a boil then reduce heat and simmer.
Whisk together the milk and flour and stir it into the potato soup mixture.
Take an immersion blender to it! I have this blender and love it. Now, don't blend ALL of it, because you want some of those big chunks, but blend it until it is a consistency you love. Take extra cautions when blending hot liquids–make sure the blender is down far enough in the soup that it doesn't splash.
Stir in the chicken, parsley, cream, and buffalo sauce. I recommend adding the buffalo sauce in slowly and taste testing it here and there until it is to your liking. I put in less so it wasn't too spicy for my kids, but you can add more of a kick if you'd like.
Serve as is or top it with some blue cheese or cheddar cheese, slices of green onions, or a drizzle of sauce!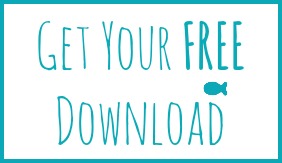 Download Your Free Buffalo Chicken Potato Soup Recipe Cards
Buffalo Chicken Potato Soup Recipe
This delicious soup has a nice kick to it and is a fun twist on the classic potato soup.
Ingredients
2 Tablespoons butter
1 small onion, diced
2 carrots, diced
2 celery stalks, diced
6 russet potatoes, peeled and cubed
salt and pepper
8 cups chicken broth
1 cup milk
3 Tablespoons flour
1 Tablespoon fresh parsley, chopped
½ cup heavy cream
1 chicken breast, cooked and shredded
1-2 Tablespoons buffalo sauce
blue cheese/cheddar cheese (optional)
green onions (optional)
Instructions
Melt the butter in a large pot and add the onion, carrots, and celery. Saute 5 minutes, until they begin to turn translucent.
Add in the potatoes, salt, and pepper, and continue to saute another 5 minutes.
Pour in the chicken broth. Bring the mixture to a boil then reduce heat and simmer for 10 minutes.
Whisk together the milk and flour and stir the mixture in with the potato soup. Cook another 5 minutes.
With caution, take an immersion blender to the soup and blend up part of it, to the consistency you desire. Still leave some of the potato chunks!
Stir in the chicken, parsley, cream, and buffalo sauce. I used 1 Tablespoon of sauce so it wasn't too spicy for the kids, but I recommend kicking it up a bit. Taste-test in between to get it to the right taste for you.
Toppings are optional. I added a little crumbled blue cheese and green onion slices. You can also try cheddar cheese or an extra drizzle of sauce.
Read also:
Shortbread Cookies (Made with Mashed Potatoes!) Recipe
and
Loaded Chicken Pot Pie Recipe
I would love to hear from you in the comments below–Do you love potatoes? What is your favorite type of potato?