This shop has been compensated by Collective Bias, Inc. and its advertiser. All opinions are mine alone. #HelloNutchello #CollectiveBias

Cookies are delicious, but sometimes they are pretty high in fat content and sugary sweetness. They also tend to contain dairy and gluten, two things I try to limit in my diet due to sensitivities. I decided I wanted a cookie that would pair perfectly with my Nutchello beverage as well as:
Allow me to indulge my need for cookies
Not taste overly-sweet
Not be too fattening
Avoid using gluten and dairy ingredients
Growing up, two treats that were hugely popular were rocky road ice cream and marshmallow treats. My cookie recipe is a simple and delicious twist on the two.
That's right.
Rocky Road Cookies (and Bars)!
They are gluten-free, dairy-free, no bake cookies!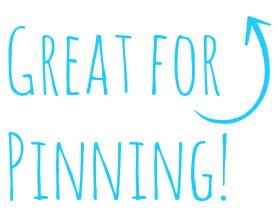 Silk Nutchello comes in three delicious varieties:
Caramel Almond & Cashew
Dark Chocolate & Walnut
Toasted Coconut & Cashew
Each is completely free of saturated fat and cholesterol, dairy, soy, lactose, gluten, casein, and carrageenan as well as free of artificial colors, dyes, and other "funny business." Nutchello is verified Non-GMO. I love that each variety has 90 calories or less per serving.
Because we love cashews, almonds, and caramel, I went with the Caramel Almond & Cashew variety. It has a nutty, buttery flavor with a hint of sweet caramel. Not too sweet, but just right for an afternoon indulgence. Try the Nutchello nut-based beverage as a replacement for your 3pm coffee, tea, or soda. Nutchello is best enjoyed when served over ice (sadly, our ice maker is out of order, but I enjoyed it ice cold from the fridge.)
Now, for the recipe you've all been waiting for: My Crispy Rocky Road Cookies!
Ingredients
1 cup dark chocolate baking chips
3 cups crispy rice cereal
2 cups mini marshmallows (I used fruity, but plain work too)
1/4 cup cashews, chopped
Tools
Wax or parchment paper
Pan or cookie sheet
Wooden spoon
Directions
1. Melt the chocolate chips according to the package instructions.
2. Stir in the crispy rice cereal until coated.
3. Fold in the marshmallows.
4. Mix in the chopped nuts. If you don't like cashews or you want to save a little money, you can try other types of nuts. I went with cashews because of the flavor of Nutchello I chose, but almonds would work great as well.
*If you want more mix-ins, try adding dried fruit or sunflower seeds to make a "Rocky Road Trail Mix Bar."
Here is where you have two different options. The messier cookies (I like these) or the super simple bars (great when you are in a pinch.)
5. For the cookies, you will get a bit sticky! Line a cookie sheet with some wax paper or parchment paper then grab out handfuls of the mix and form it into little cookie-shaped piles. If you want, use an ice cream scoop initially. You will need to push the piles together so everything is touching. They will not stick right now, but once the chocolate hardens, anything that is touching will stay in its shape.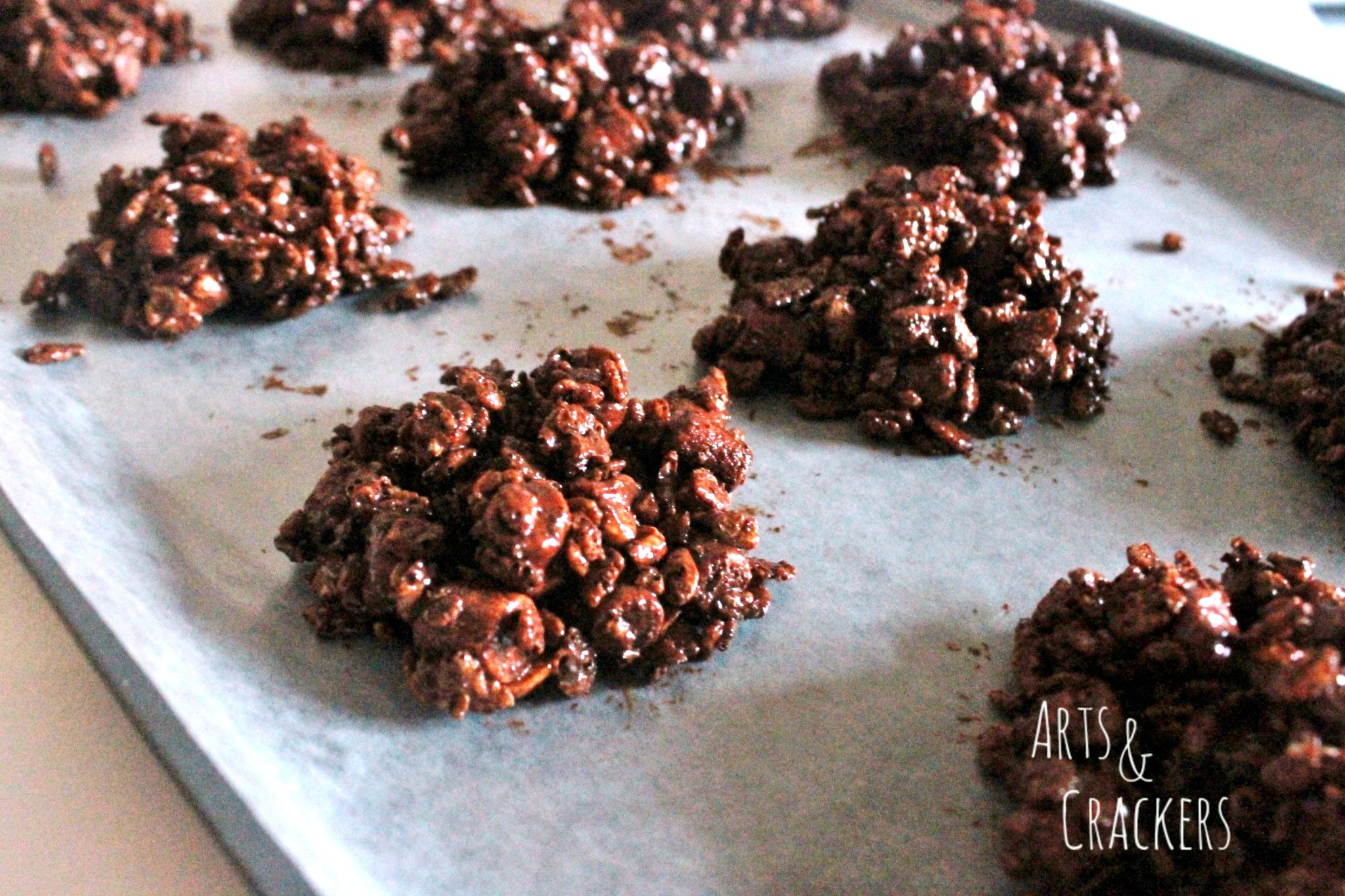 6. For the bars, simply line a cake pan with the wax or parchment paper, scoop the mixture into the pan, and press down on the top gently with a wooden spoon so everything sticks together and flat.
7. Want to make these cookies or bars springy? Add some colorful sprinkles to the top then check out the free printable toppers offer below!
8. Let the chocolate harden. If needed, you may refrigerate to move it along faster. I simply left them out on the counter until it hardened (preferred option as refrigerated chocolate melts more quickly after you take it out.)
8. Make them cute! Print these free flower treat toppers, cut them out, glue or tape them to toothpicks, then stick them into the cookies or bars before serving. These toppers are also great for cupcakes! If you want the complete set of seven flower designs, you can purchase it for only a few dollars in the Arts & Crackers store.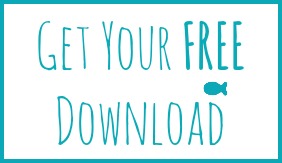 Download Your Free Flower Treat Toppers
These cookies are quite the tasty treat! Enjoy them at dessert or as an afternoon snack with a glass of your favorite Nutchello beverage.
Read Also: Blueberry Banana Parfait Recipe and Dairy-Free Yogurt Waffles Recipe

I would love to hear from you in the comments below–Which Nutchello flavor would you like to try first? Have you tried it already? If yes, what are your thoughts?
Sign up for my newsletter!
Know someone who would love this? Hit the "share" buttons below! Be sure to follow Arts & Crackers on Facebook, Twitter, Pinterest, Instagram, or the others at the top right!