Camping is one of the most fun activities we do as a family, but we don't always get to go out camping as we would like. Sometimes it's too rainy. Sometimes it costs too much. Sometimes we just don't have the time to set everything up. We decided to bring some of the joys of camping indoors with this imaginative play activity.
With the Indoor Camping Activity, there is not much prep or clean up needed. This makes for a great rainy day activity. Use it to teach camping skills, fire safety, and tent building while working on fine motor skills. You can also use this to sit around the faux fire with your kids singing campfire songs and telling stories for a priceless family bonding time.
Build a tent or fort! We have a play tent we could set up, but we decided to set up two chairs with a pole in between and drape over a white blanket. Build a Fort in 5 Simple Steps.
To make the fire, stack paper towel rolls in sort of an asterisk shape. To make sure the rolls stay in place, cut out part of the center on the bottom so the roll below will fit inside. Tear up some red, yellow, and orange tissue paper (this is a great way to involve younger children) and stick pieces here and there. I just tucked them in, but you can glue or tape them into place so they don't get knocked out over and over.
I've made the camping food easy for you! Print this document double-sided. Page 1 is the front and page 2 is the back. Cut out each piece then cut on the small lines that are on the hot dog and marshmallow. Fold the hot dog bun in half (the light side faces inward.) Find piece of cardboard and cut out two small squares for the graham crackers.
Have your child thread the marshmallow and hot dog onto straws then pretend to roast them over the campfire! Take them off the stick to make a hot dog in a bun and a s'more!
Do you have any favorite activities you do while camping? Find a way to re-create them in your home!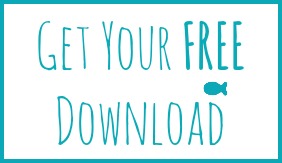 You May Also Like
-What is your favorite thing to roast over the campfire?