Kids are getting all sorts of candy this time a year…we just finished with Halloween and my do we have a lot of that left, then Christmas, now Valentine's Day then it'll be Easter…seriously, it seems like candy never stops flowing in.
So yes.
I am that mom.

I am the mom that loves to have my kids bring non-candy gifts to church (or school) events and I try to give them non-candy gifts at home. Yes, I still allow them to have some of the candy they get from others, but I try to limit it when I can.
Read I Didn't Hand Out Candy…
Valentine's Day is one of my favorite days of the year. It isn't because we make a big deal about it, because that is far from reality, but I love that it gives our kids and us an extra opportunity to show others that we care about them.
Read Not Loving Valentine's Day? Consider This…
I also love the cheesiness and creativity that goes along with it.
I was racking my brain to think of something that would be just as fun as candy to receive, not go to waste or cost a ton, and offer a learning opportunity along with it.
I wanted something that was:
unique
so much more than a toy or a lollipop
educational
affordable
That's when inspiration hit. I knew exactly what I wanted to make.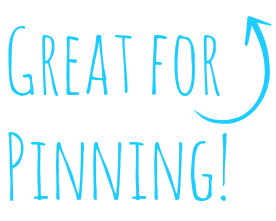 Seed Packet Envelope Valentines!
Check these out! Let me know in the comments which design is your favorite! I'd love to hear from you in the comments.
Purchase the full 26-design sets in coloring page or full color style in the Arts & Crackers store!
Keep reading to learn how to get a free sample of 6 designs!
These Valentines are so simple to make and are a non-candy gift that keeps on giving.
They present opportunities to learn about:
photosynthesis
gardening
responsibility
AND kids will often at least try fruits and vegetables they grew themselves!
Bonus: they also encourage parents and older siblings to join in on the activity, creating a special bonding opportunity.
If you send these seed packets with your kids, I recommend you make the teacher aware so she can make sure the kids know these are seeds (this is labelled on the printables) and she can find a way to incorporate this with lessons on photosynthesis and growing plants if she chooses.
So…
How do you use these and how can you get a free sample page?
Written by Alyssa Darby
Follow me on
Google+
,
Facebook
,
Twitter>,
Pinterest
, and
Instagram
.
This post may contain affiliate links and sponsored ads; using these links helps support my blog.
Advertise Here; contact artscrackers@gmail.com.