Are you a Star Wars fan? Do you like board games? Then you will love this FREE printable Starship Star Wars-themed game! It is played like the game Battleship, but it has starships instead of boats!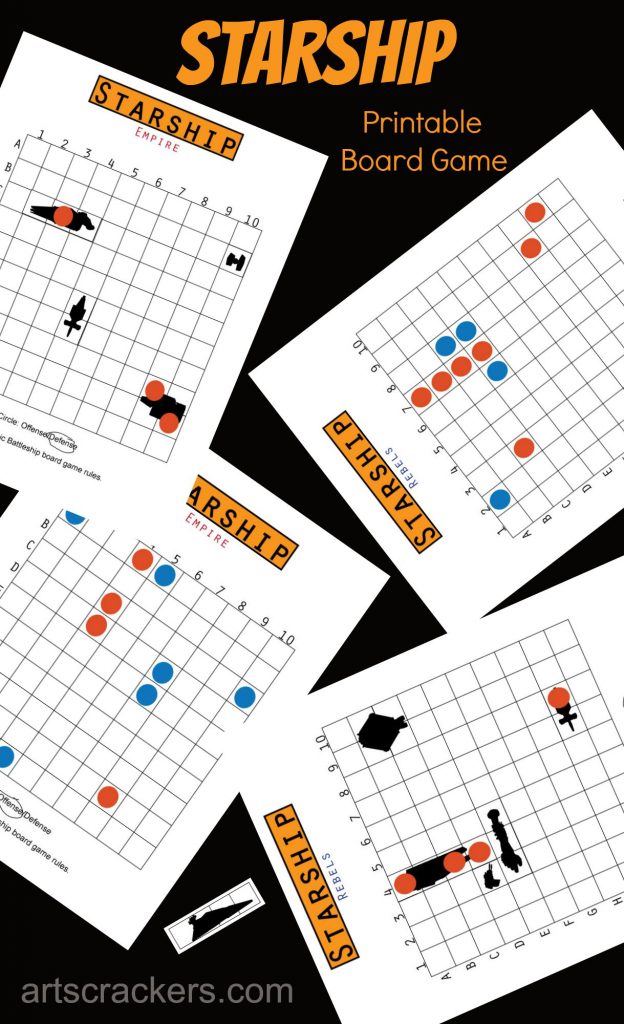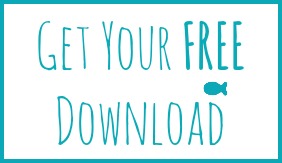 The fight between the Rebels and the Empire continues as you seek to destroy the enemy ships to save (or defeat) the universe.
Print out the game boards and game pieces and follow the instructions on the sheets. Print out two of each game board if you wish to keep track of your offense as well as your defense. You can make this into single-use or multiple-use game. See how below.
>>>STARSHIP GAME PRINTABLE<<<
My top recommendation is to laminate the boards and pieces so they are sturdy then use Velcro, sticky tack, or reusable mounting stickers to place the game pieces.
You can also bypass laminating and just use sticky tack or reusable mounting stickers for the game pieces. This will not last as long, but will allow for multiple games to be played.
For the reusable options, mark hits or misses using something from around the house like colored rice, candies, play dough, sticky tack, or other items that will not ruin the game board.
If you wish to discard after use, you can attach the game pieces with glue or double-sided tape and use markers or crayons to signify hits or misses.
LOVE STAR WARS?? Subscribe to my blog feed and check back for an awesome party (with tutorials) and a few DIY posts coming very, very soon!
Will strategy or luck win the game? Will the Rebels prevail? Or will the Empire strike back and defeat them? The fate of the EU is in your hands.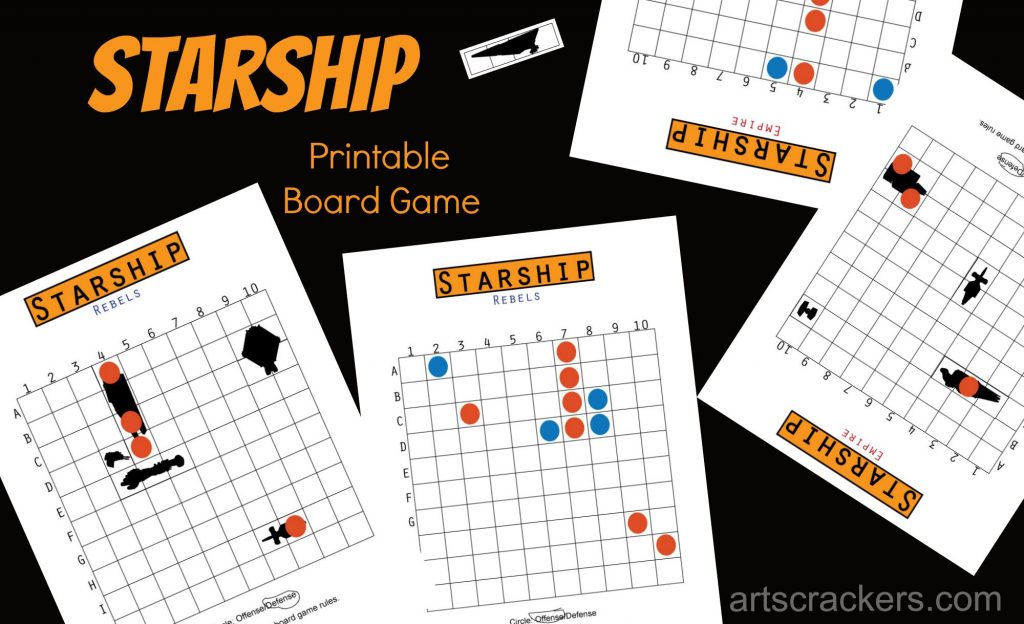 Know someone who could use this? Hit the "share" buttons below! Be sure to follow Arts & Crackers on social media (buttons at the top right of the page.)
You May Also Like