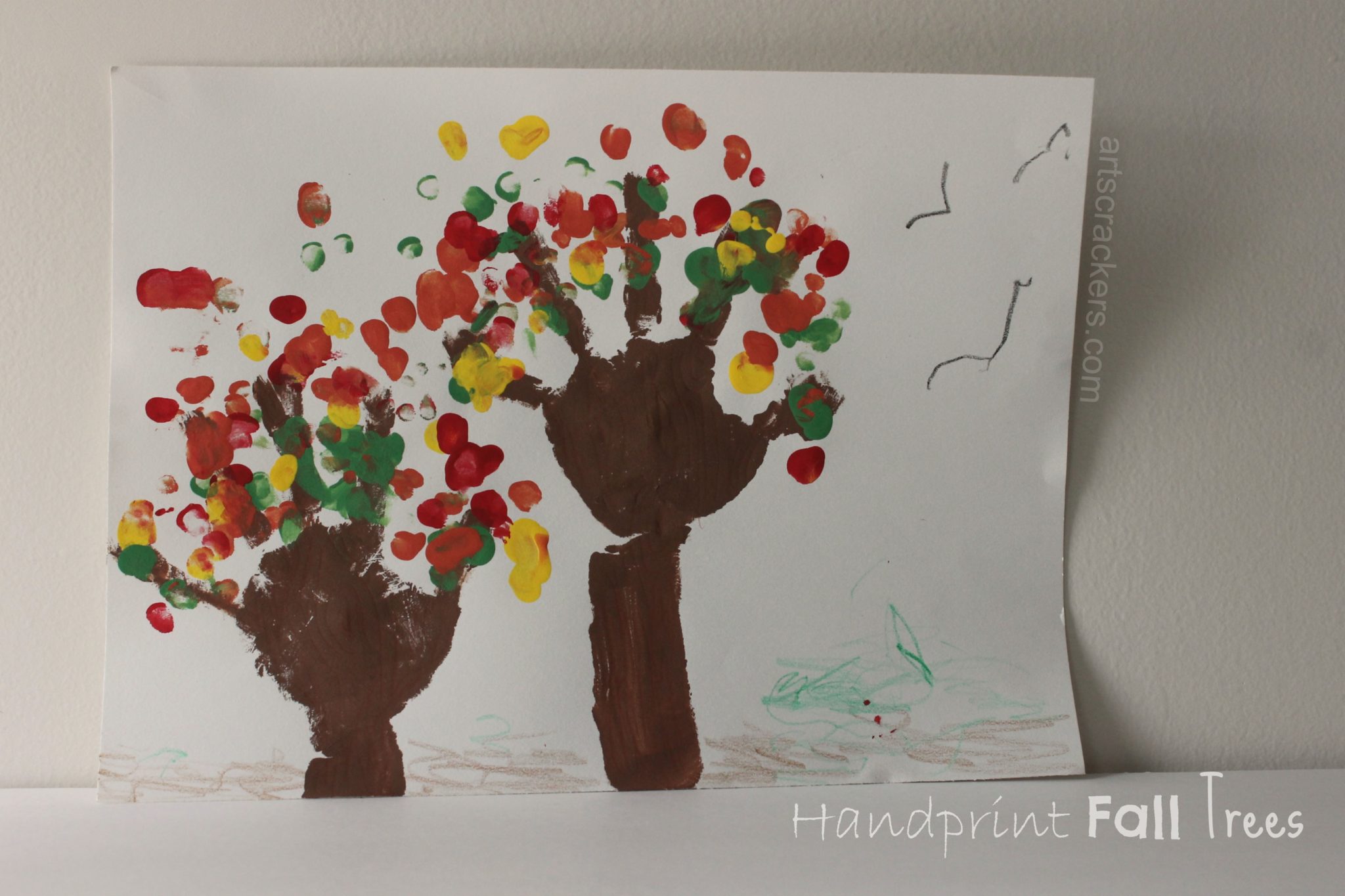 Handprint art is a great way to create something adorable and record milestones because you can see how your child's hand grows over the years. You can make so many different things for so many occasions. I really wanted to come up with some fun handprint crafts for the Fall/Halloween season and share them with you all!
The fourth handprint project I want to share with you is my Handprint Fall Trees! This project uses hands, fingertips, and even part of your child's arm so it's loads of fun!
What You Need
White construction paper
Brown, green, red, orange, and yellow washable paint (I used acrylic but you can also use Crayola washable paint) on a plate
Paintbrush
Brown marker or colored pencil
Brown, black and green crayons
Directions
1. Paint your child's palm and a little ways down his/her arm with the brown paint.
2. Have your child place his hand in the paper to make the tree stump and branches. Press down on your child's hand and arm firmly (but not too hard so it doesn't hurt) so all the paint goes onto the paper.
3. Let your child stick his fingers in the green, yellow, orange, and red paints and make multi-colored Fall leaves at the tops of the branches.
4. Use the brown marker/colored pencil to draw a wood/bark texture on the brown part of the trees.
5. Let your child use the crayons to draw some dirt, grass, and a bird or two to decorate.
Bonus Tip: Use this time to teach your child about the different seasons and the leaves changing colors and falling off in Autumn.
-Where will you hang your custom art?