Art has always been a passion of mine. I love that it encompasses everything from creativity to realism. I used to love walking through art museums (though I am a little unsure about going through them with my kids…yet). I loved examining the different painting styles and trying to put a story to the paintings. We will do this a bit in this Art Lesson for Elementary where we work on Fauvism Art Activities for Kids.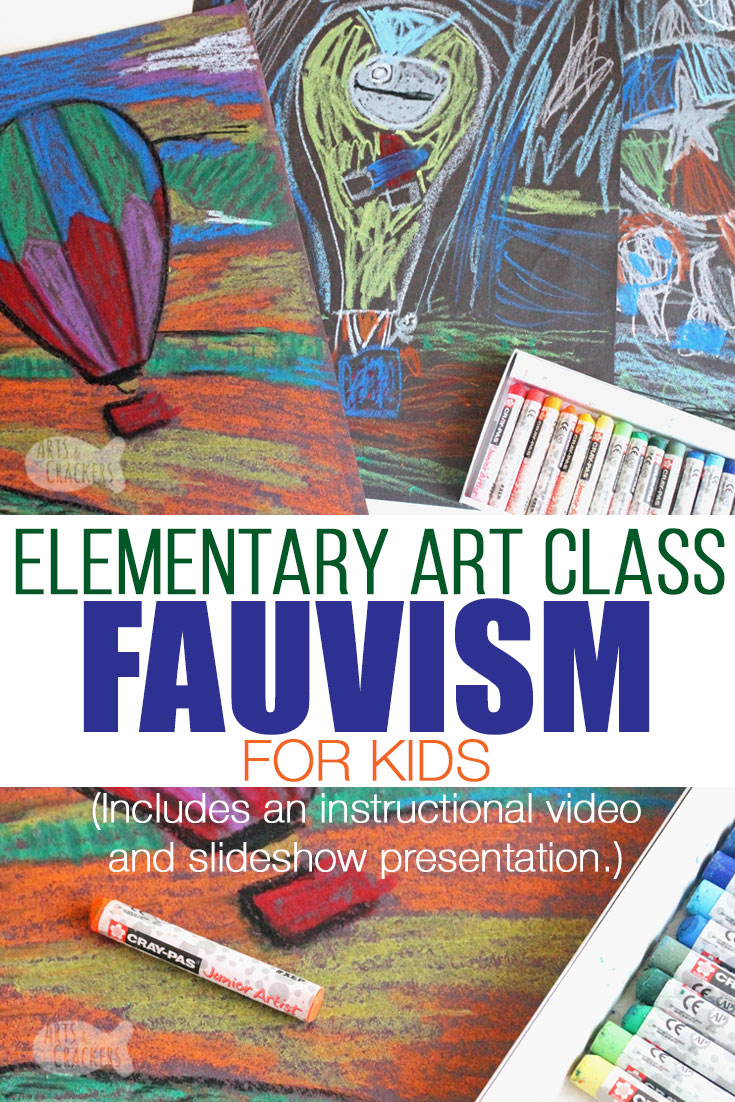 This post contains affiliate links. By purchasing through these links, you help support the family behind Arts & Crackers at no added cost to you! Thank you!
Have you ever gone to a small event, and you showed up early, so you asked if there was anything you could help with? I do this a lot. Asking if there is a way I can be useful is just part of my personality.
Recently, I did this when we went to one of the events at the library. I thought I was going to help carry supplies to the classroom, but I ended up leading the class. It was a simple painting activity that we kept mostly kid-led, but the main instructor had taken a job elsewhere and was no longer available to teach.
Since I am an artist (and had showed some of my work), I was asked to teach the upcoming homeschool event where they planned on doing more painting. Being the person I am, I couldn't just do another painting activity. This wasn't just their typical activity time; this was the homeschool event.
I had to make it educational.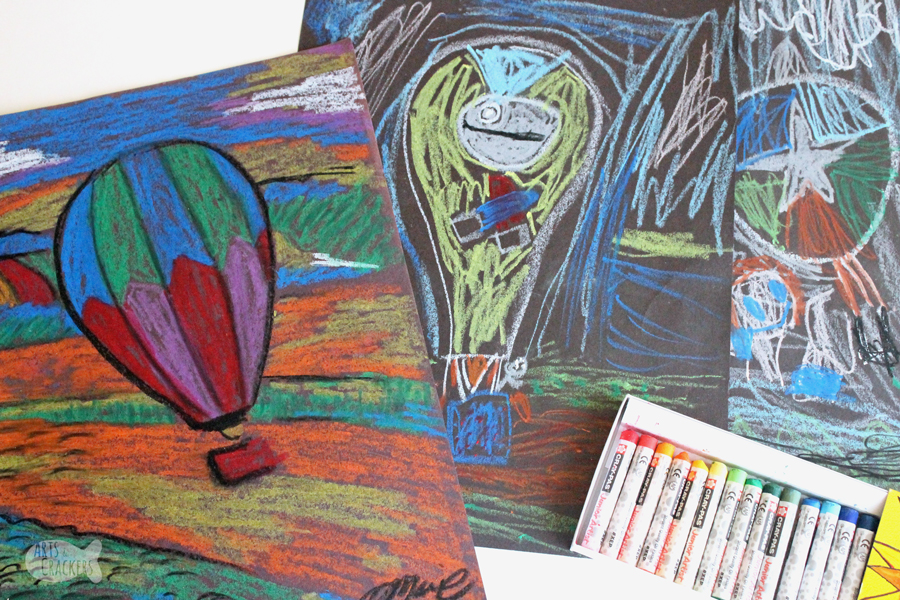 Fauvism Art Activities for Kids: Art Lessons for Elementary
Faced with the task of setting up a homeschool class with no clear curriculum or instructions or theme at all, I did what any creative, self-respecting homeschool teacher would do…I looked to my kids for advice.
I knew I wanted our Art Lessons for Elementary to highlight a specific style or model art after a specific artist. I looked online for some of the most fun styles from some artists I remember having neat art that I knew the kids would do well with. I pulled out a few examples and brief definitions of the art styles and showed my kids.
Out of all of their options, they decided they wanted to learn about Fauvism. As it turns out, this is not one of the more well-known art styles, so it offered a great opportunity to research and teach the kids something totally new.
We kept this art activity pretty simple, and I planned the slideshow presentation to be educational, interactive, fairly short, and to allow us plenty of time to work on our artwork after. I had an hour time slot, and it worked out absolutely perfectly.
Our art class/homeschool event had a pretty big turnout compared to usual. I would say there were at least fifteen kids there actually participating (there were several more younger kids who didn't participate, as well as parents). The kids ranged in age from preschool to upper elementary. Even older kids would have enjoyed this, but the class usually takes kids up to age 12.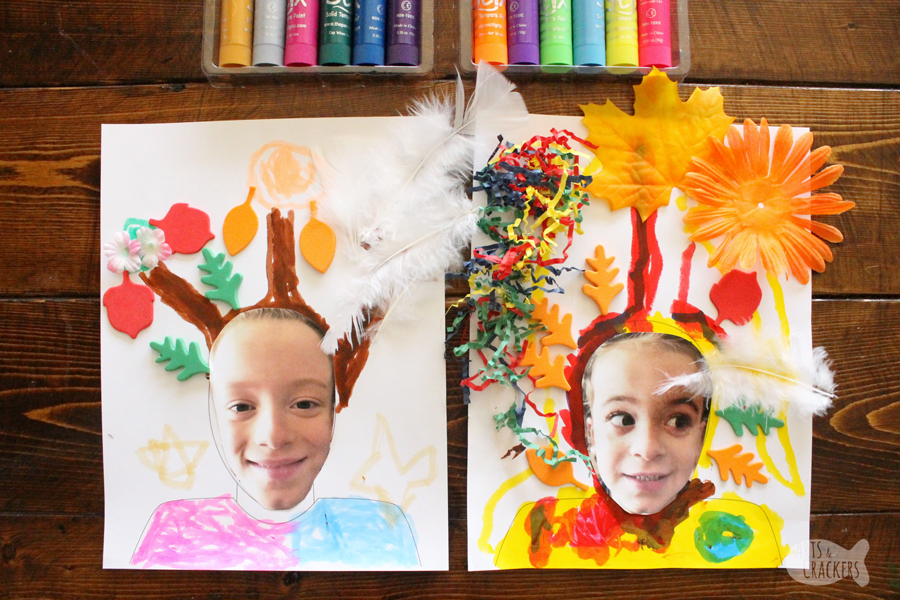 Now, I am not magical. I have no clue how this happened…but somehow I had the entire group of kids (of all ages, remember) interacting, respectful, and fully-attentive during our elementary art class. They were listening closely, answering questions, and soaking it all in. It was actually a really great experience (and not as crazy as I thought it would be).
They all really were interested in learning about Fauvism, and the slideshow helped get them going. I've included a video of our Fauvism Art Activity for Kids (me teaching) so you can see how I added to the basic slideshow to keep the kids involved and interested (hint: we made silly faces, examined things closely, and more). If you use an ad blocker, you will need to disable it before you can see the video, because of the way it is uploaded here.
Supplies Needed:
Pencil (optional)
Oil Pastels/Cray Pas (try this kit if you're a large class)
Newspaper (or something to cover the surface you are working on)
Your Own Example (this is best, so you have a hands-on example…if you are worried you will not do yours correctly, you are welcome to print out the photo of mine to use as a tangible example to hang or pass around)
Fauvism Art Activity Brief; We Discuss:
What it is
When it was popular
How it got its name
What characterizes it
Which artists used this style
Most common art materials used for this style
Names of popular paintings in this style
How to do your own painting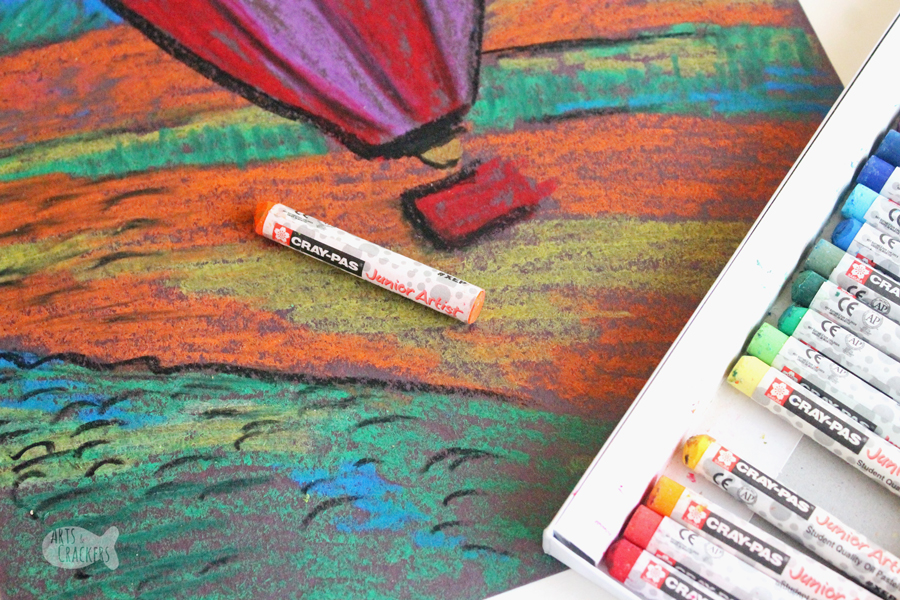 Throughout the presentation, we learned about more than Fauvism. We learned some French words and pronunciations, we learned about cool and warm colors (a color wheel may come in handy), we learned about saturation, we learned that oil and water do not mix, we learned about emotions, we learned how to turn something meant to be negative into a positive, we learned a little about goldfish…it was a pretty packed lesson!
You can go even more in-depth if you have any fun knowledge to add!
P.S. a laser pointer was super handy to have with the big projector screen. A teacher pointer may work too.

Check out my Art Lessons for Elementary: Fauvism slideshow presentation to learn more about Fauvism, and use the slideshow to teach your child or students!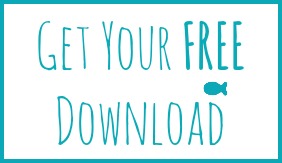 Look for our video to watch me teach the class! (My head is cut off in much of the video…but it's the content that counts! Right? Also, it's "'CHAIR'ing Cross Bridge" – I pronounced it slightly wrong in the video.) If you use an ad blocker, you will need to disable it before you can see the video, because of the way it is uploaded here.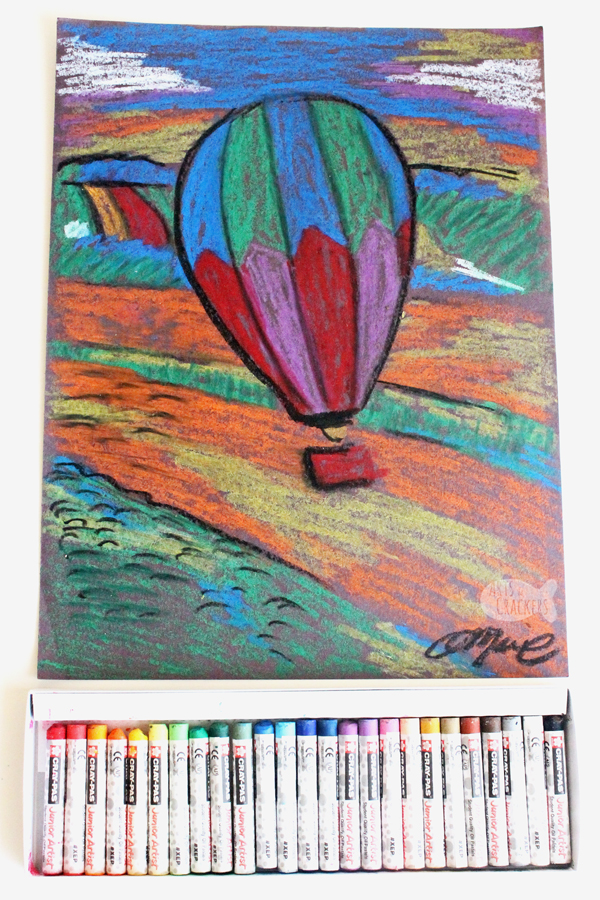 In the slideshow, I showed two different photographs they could choose from for their design. Some did two drawings. Some finished the set drawing (a hot air balloon), then created something totally different. Some combined elements of both photographs into their one drawing.
We tried to choose bold colors and use small dashes (or thick, short dashes) to fill things in. We kept things simple. If you are able to color along with the kids so they can see how you are doing it, that would do even better. I had every intention to color along, but forgot to bring along a hard surface to hold and color on.
The kids may not have all done "perfect" Fauvism paintings to match the style and what was taught, but they definitely learned a lot and enjoyed trying the style out. Some added their own creative ideas. I quizzed my kids afterwards on the artists, the painting, and the style we discussed in our Fauvism Art Activity. They remembered most of it! My 8-year-old even called it "The best experience ever"!
If the children want their artwork preserved (because oil pastels never fully dry), you can either spray them with special sealant or you can simply frame them to protect them. Learn more about sealing oil pastel paintings here.
When the children finish their paintings, ask them what bold colors they used. Ask them to tell you what emotion/mood their artwork shows. And definitely don't forget to share the finished products with me! Tag my page @ArtsCrackers on your public Instagram or Facebook page so I can see it!
Read also: Fingerprint Flowers Canvas Art and Artist Palette Sugar Cookies

Looking for more? View these categories!