Last year, we decided to start a series of shaped sandwiches with our kids to make lunch fun. We came up with several ideas that we are excited to share with you this year. Our first was a Cute Reindeer Sandwich that looks quite a bit like Rudolph with its big, red nose. You'll love our Christmas Lunch Ideas for Kids.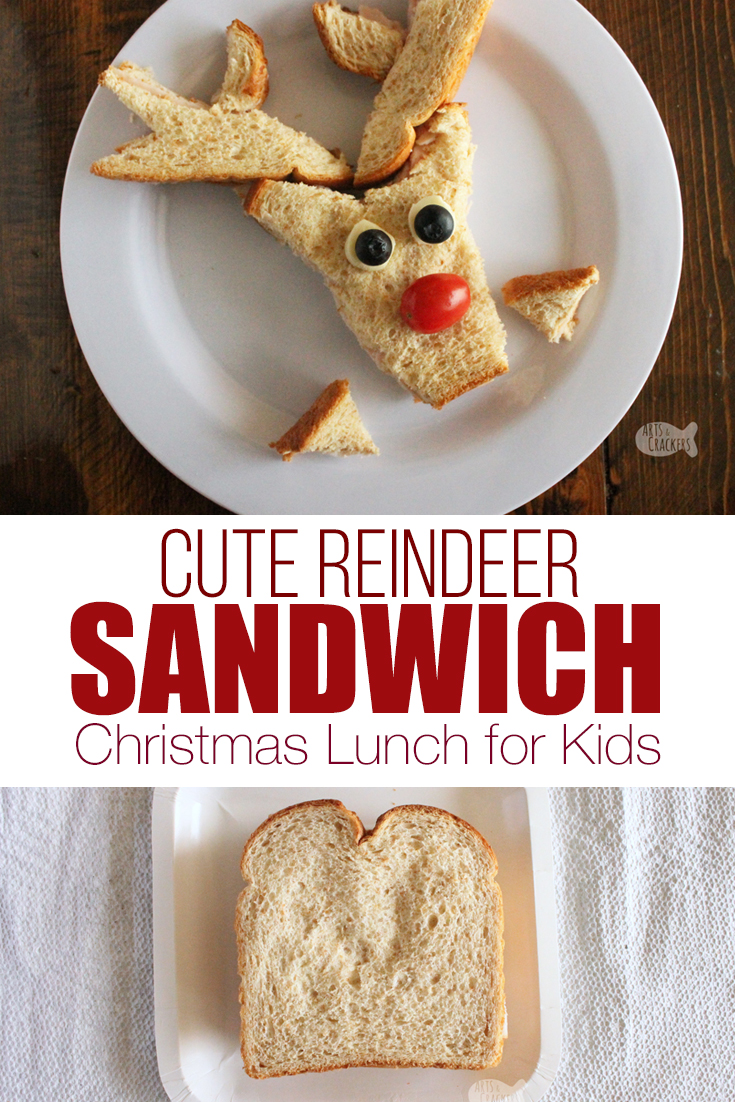 This post contains affiliate links. By purchasing through these links, you help support the family behind Arts & Crackers at no added cost to you! Thank you!
Usually, we stick with our traditional rectangle or triangle sandwich pieces. Sometimes we use sandwich cutters, like our puzzle shape sandwich cutter or our elephant shape sandwich cutter. We've even done little bitty sandwiches with our Funbites cutter.
One of our favorite things to do, however, is to make custom sandwich shapes. One of our favorite sandwich shapes is our turkey shaped sandwich. It's easy to make and doesn't require a cutter. That's the concept we went with for our Christmas Lunch Ideas for Kids—Sandwich Series.
Cute Reindeer Sandwich Christmas Lunch Idea for Kids

You can make any type of sandwich you want with this, as long as it's not super thick or loose. Sandwiches that use something to stick them together, like butter or nut spread or mayonnaise, work best. We love making these with turkey sandwiches and pb&j sandwiches.

Ingredients
Sandwich of your choice
White cheese slices (White American Cheese, Provolone, Mozzarella, White Cheddar)
Blueberries (alternatives: chocolate chips, black olives, or raisins)
Cherry or grape tomato
Directions
Make your sandwich to your liking.
Carefully cut into the bread using a sharp knife. Make slow, tiny cuts with the knife up and down for best results. (See picture below for cut lines.)
Place all the pieces together in the shape of a reindeer, then add the eyes and nose. It's that simple!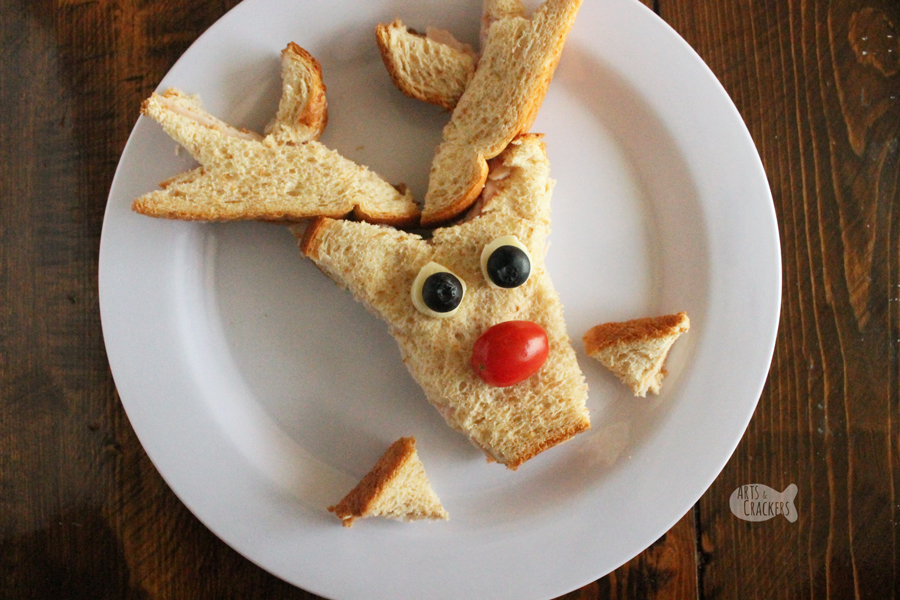 Serve on a large plate or flat placemat (a Christmas placemat would be cute!), so you can keep the entire deer together.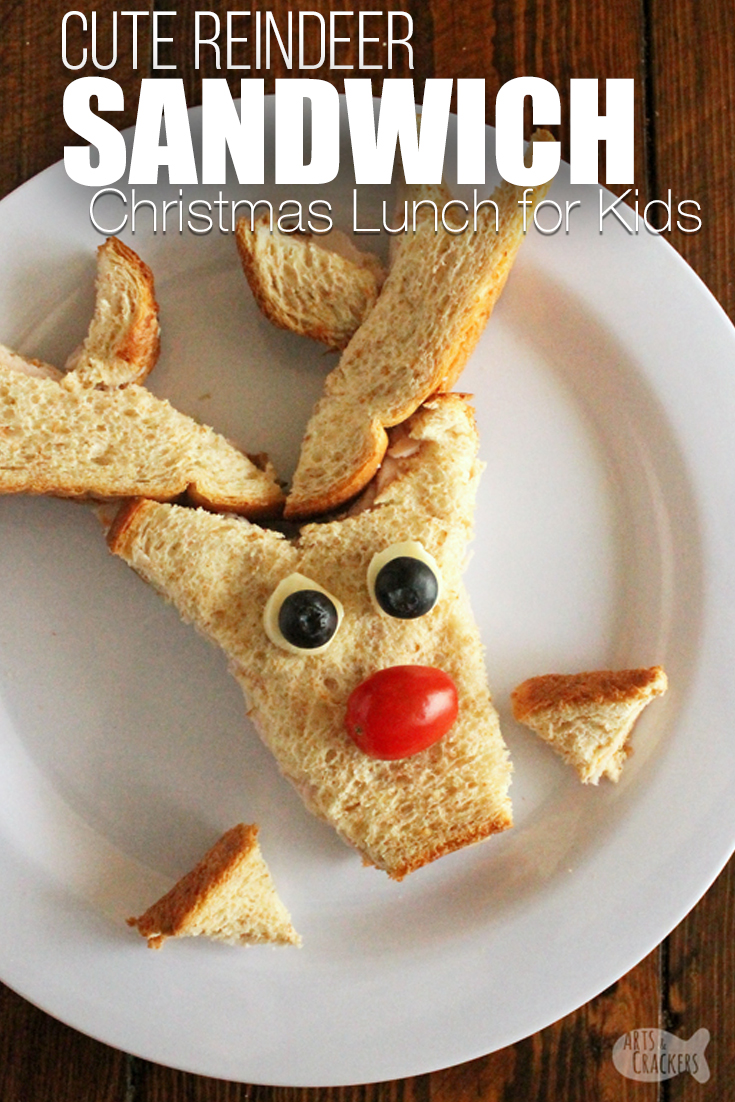 My boys adore this lunch, and it's so simple to make. Let your kids help! Use an edible marker to draw the cut lines, then supervise as your child carefully cuts along the lines using a butter knife. (Kids can help the easiest when you make simple sandwiches like peanut butter and jelly.)
Read also: Kid-Made PB Apple Sandwich and Building a Snowman with Stocking Stuffers Winter STEAM Activity

Looking for more? View these categories!