Cardinals are a beautiful part of winter scenery. For this month's Christmas coloring page for adults, I went more with a winter scene, pulling the familiar reds and greens of Christmastime.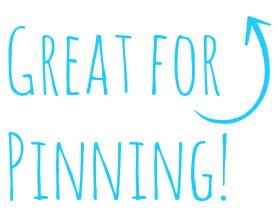 This month's free printable adult coloring page was inspired not only by the Christmassy colors of the red birds and green pine, but also by the familiar words of a popular Christmas song, "Sleigh Ride."
Our cheeks are nice and rosy, and comfy and cozy are we. We're snuggled up together like two birds of a feather would be. Let's take that road before us and sing a chorus or two. Come on, it's lovely weather for a sleigh ride together with you.
I did make sure this page was not overly-Christmassy and can be enjoyed for winter and other times of the year. The snow you see on the branches is a coloring technique I used (I will share more below.) The actual coloring page does not have snow drawn on to color in so the piece can be more flexible.
Two Birds of a Feather Christmas Coloring Page for Adults
To color this Christmas coloring page for adults, I used:
My main coloring tools of choice were my Primacolor Premiers. They have a soft core, so they are very flexible for coloring. It is so simple to work on shading and layering with these, so I practiced my techniques while trying to get the right colors for the birds and pine needles.
I took a break to use Stabilo pens to add some bright colors to key places (certain parts of the birds and the pine needles) to make them really pop. Then I added more colored pencil and used a blender pencil until I achieved the colors and looks I wanted.
Let me just take a short break here to share something with you. I have not been coloring for that long. While I've always enjoyed coloring to an extent, it has just not ever been my cup of tea. Now that I am having the chance to experiment, I am really starting to love it.
Not all my colored pictures look great at first though. This particular picture was stubborn for me. I started out with a bright red border to match the birds along with a soft blue sky. The red was too red and the blue was too blue. I did not like it at all. Rather than scrap it and start a new one, I decided to keep building layers of color over top until it was how I wanted. I added some green and gray to the blue and some brown and burgundy to the red. Even where I made mistakes coloring over the line or adding the wrong color, I tried to find ways to incorporate it into the design.
Remember, you can always learn and improve from your mistakes. I learned better shading techniques and custom color layering.
After my page was colored as I wanted, I went around and added snow with a chalk marker. These are such a fun coloring tool. I use them to bring fun highlights to my coloring pages (like in my Whooodunnit? Owl Detective coloring page), add a foggy look (like in my Deep in the Woods coloring page for adults.). I added snow to the tops of the branches, I added some extra detail to the pine needles, and I glittered the entire scene with dots of white to resemble snow. I. Love. It.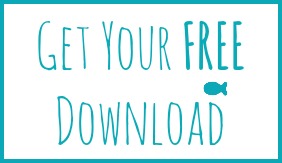 These cards come in two designs and both design has two wording options: "Merry Christmas" or "Happy Holidays." There are 8 cards total–two like cards to a page. I will allow up to three prints of this document (so 24 cards total) before I ask that you pay for another set. I recommend printing these on cardstock. Get it here.
Happy Holidays, everyone! Merry Christmas to all! I am offering this coloring page specially-designed for printable Christmas cards. Currently I am offering these in coloring page format, but I do plan to offer a colored version soon for those who want the simpler route.
Know what would be really 'tweet'? If you would spread the word about this coloring page! Be that little birdie who tells them the good news. You can share on social media, in an email, by word of mouth…I'd also love for you to share your completed pages with me, either to [email protected], on my Facebook, tag @Artscrackers onInstagram or @AlyssaDarbyBlog on Twitter with the hashtag #ColoringTribe, or share in our Coloring Tribe group! Seeing these pages enjoyed and colored by others makes it all worth it.

Keep reading for more FREE printable Christmas/Holiday-themed adult coloring pages!
Don't forget you can shop the Arts & Crackers Gumroad store for more great coloring pages!
Read also: Let's Color Together New Coloring Book Release Update and Fab Faces Adult Coloring Page

This coloring page is part of a blog hop with my "Coloring Tribe"! Once a month we will each bring you a FREE detailed coloring page on a different topics. Join our Facebook group here to share your awesome colored pages!
 

If you loved this coloring page, you will also love these free coloring pages from my friends:
Stick around and be sure to subscribe for more coloring pages and other great goodies!

Know someone who could use this? Hit the "share" buttons below! Be sure to follow Arts & Crackers on Facebook, Twitter, Pinterest, Instagram, or the others at the top right!