Lately I have been working on a lot of coloring pages. I stopped to color them in and try some new techniques!
This month's free adult coloring page challenge was, well, a real challenge for me. The topic?
Faces/people
Drawing humans is not one of my fortes, so I really had to focus on this one. Overall, I am happy with how it turned out! What do you think?
I really wanted my coloring page to say:
BAM!
I wanted it to be bold and detailed and have place for a lot of colors.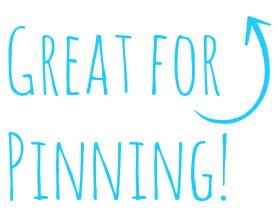 In the near future I am planning to launch a unique coloring book, so these are also a great way for everyone to see samples of my work! All of my drawings are hand-drawn (occasionally touched up on the computer.)
To give you an idea of how this face coloring page can look, I colored one in!
For the free printable, I used a handful of mediums (including some unique ones):
Don't worry, I'll share how I did this below!
But first!
Inspired by drawing faces, I decided to come up with a few more and make them available to you in my online store! This set includes:
"Amazing Hair" which is a head with some fun patterns to color and a maze you can complete when you are through!
"Choice Hair" which is a head minus the hair so you can get creative and add any style you wish.
"Hair Pattern" which is the head from "Choice Hair", but the hair is included and the face and hair are filled with a simple pattern. Color this in with multiple tones to give the face a contoured look and the hair some gorgeous highlights.
"Accessorize" which is two pages of fun accessories, from hair bands to earrings to glasses. Color these in and enjoy them as they are, or cut them out and add them to your other faces! All accessories fit the faces in this set (you can add a couple to your free printable as well!)
I colored one of these gorgeous faces and some accessories in so you can see how this works. For this, I used:
Thick, blendable markers (the same as above)
gel pens (I used these)
Old makeup (foundation, blush, eyeshadow, lipstick)…that's right; I'm coloring with makeup
I colored in the hair and face the same as I did for the free one, but with lighter colors and I skipped the marker base layer. The accessories were filled in using the gel pens.
Once I was finished coloring, I cut out the accessories and placed them on the drawing. You can glue them, tape them, just set them on top–whatever works for you (glue is the best if you plan to keep it this way.)
Psst. For the glasses, you can cut out the centers to make them just glasses or you can fill them in to make them look like sunglasses!
So how did I do it?
To get the coutoured look on the face, I started with a Copic marker in a darker skin shade (using the pointed side.) I colored the full face in and did an extra layer around the nose and other areas that I wanted some shading. I used a slightly lighter cream/pink shade on the lips.
As you can see below, the first layer was a bit blotchy (which is why you will need the tip coming up!)
After the base layer on the face, I took a break and went to the hair. For the hair, I wanted it to be bold and bright, so I used my thin markers to fill in all of the little details and curls of hair. To get a smooth look, fill it in with tiny strokes. My color scheme was warm and radiant with reds, pinks, oranges, browns, and some purples.
Back to the face!
To smooth out the face, I actually used a concealer brush and some of my light-colored foundation (well…bb cream.) I added a smooth layer over the whole face to even the tone, then I went back through and added some extra in the t-zone (the bridge of the nose, between the eyebrows, cheekbones, etc..)
I touched up the face with some very light eyeshadow on the bridge of the nose (as well as this area near the eyes), a little more on the cheekbones, under the eyes, and on the chin.
Add some blush or pink eyeshadow to the cheeks then color the eyes with eyeshadow the way you would yourself. I did smoky colors and used an eyebrow brush (you can use the foam applicators too or even a cotton swab or concealer brush.) I brightened up the lips with a lip brush and some old lipstick.
For good measure, I went back through with my thick skin tone marker and added extra to the edges of the face, neck, and around the nose for more shading.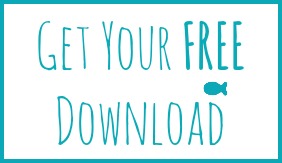 Read also: FREE Flower Bouquet Adult Coloring Page and R2D2 Coloring Page Juice Box Covers FREE Printable
This coloring page is part of a blog hop with my "Coloring Tribe"! Once a month we will each bring you a FREE detailed coloring page on a different topics. Join our Facebook group here to share your awesome colored pages!
If you loved this coloring page, you will also love these free coloring pages from my friends:
Stick around and be sure to subscribe for more coloring pages and other great goodies!

Visit our Gumroad store for more!
Do you love to color? What is your favorite art tool for coloring–pencils, markers, watercolor, something else? Share with me in the comments! I'd love to hear what products you use and why you love them!
Know someone who could use this? Hit the "share" buttons below! Be sure to follow Arts & Crackers on Facebook, Twitter, Pinterest, Instagram, or the others at the top right!