One thing that is essential for bloggers is networking.

I'll be the first to admit that this is not my strong suit, as I am very shy, but there are some amazing people I have met along the way.

Over the years, I have come to realize that networking is important and can ultimately make or break your blog. This is one reason I am working to improve on it. I am completely sure that my site would not be anything close to what it is today without networking with these bloggers, so I wanted to share their sites with you along with some tips I have learned along the way.
Why is networking so important?
You get to meet new people
You gain new friends
You have someone to promote your site while you promote his/hers
You can improve reach all over the world (especially great if you blog to make a difference, like I do!)
You have someone to go to for advice and encouragement
You have someone to keep you accountable
You have someone to bounce your ideas off of
You have someone to keep you stable through the thick and thin of blogging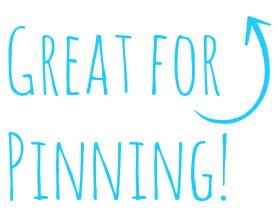 What are some ways to network?
Find blogs you love and interact with the creators
Be genuine
Participate in groups
Support other bloggers (like and share their posts, tag them and celebrate in their accomplishments…)
Sign up for my newsletter!
Do you have any networking tips? Feel free to share in the comments below!

I really wanted to give a shout out to just a few of these lovely ladies that have encouraged and inspired me along this 5-year journey! There are way more people to credit than I will be sharing here, but I want to focus on a few that have really made a difference for me.
When I first started out (when I'd never planned on blogging: read "I Never Meant to Start Blogging, But…") I don't really remember how, but I met two lovely ladies.
My first blog that I started to really do something with was a coupon blog and, somehow, I got mixed up with some bloggers who were just starting out their coupon blogs.
Who were these bloggers?
Sarah from Coupon Savvy Sarah
Kristin from Coupon Friendly
These ladies were there with me me at the start and watched as my website slowly transformed (and changed over to this one.) I watched their sites grow and grow and love how successful they have become with their websites! After all these years, we still keep in touch and try to help each other out. Sarah is the master of product and service reviews and Kristin registered her blog as an LLC!
I went several years where I would meet people here and there, but very few stuck. I really did not put that much effort into blogging.
I became weary of keeping up with a coupon blog and just wanted to start over so I began Arts & Crackers. That's when I started really diving into my blog and meeting more people.

Now, I don't recall who did this, but someone added me to a Facebook group. I saw someone was looking for guest posters on her food blog, and I love sharing recipes so I volunteered. She kindly pointed out that my photography needed improvement…her pictures are gorgeous so I gladly took the tip!
She gave me all sorts of advice and added me to some groups where I could learn to be a better photographer (I'll share some tips on this later in this series!)
Ugh, my pictures did stink (see picture below.)
I am slowly working on creating new and improved pictures for these old posts (or completely redoing these posts.)
See how much my pictures improved (continue reading)?? *Happy dance*
Written by Alyssa Darby
This post may contain affiliate links and sponsored ads; using these links helps support my blog and my family. Money earned goes towards tithe, coffee to keep me sane, and then placed into savings towards our dream of buying a house and homesteading. Thank you for your support! Content from my site may not be copied, used or repurposed, and all rights belong to Arts & Crackers; however, if you are doing a roundup post, you may included one watermarked "finished product" image with a direct link back to the coordinating post (do not hotlink); I appreciate when notice is given to me ahead of time or specific permission requested. Have questions? Contact me at alyssa@artscrackers.com.