How to Set Up These Games
The printable road trip games can be attached to the string cheese wrappers in a very fun and simple way. You can roll them around and tie them on so they look like a scroll or you can try the following:
1. Cut out the games and fold them like a fan to the width of the back of the string cheese wrapper. You should be able to fold them about five times.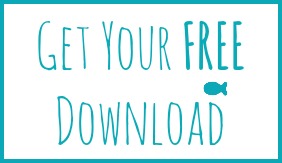 Download Your Free Printable Travel Games
2. Fold small pieces of tape back onto itself to make sticky loops and attach the back end of the paper onto the flat part of the string cheese wrapper.
Flip the string cheese over and slide a string (ribbon, yarn, twine, etc.) underneath and tie it into a bow so the game stays put.
3. When it's time to enjoy a snack, your children can untie the bow and play the attached game as they eat.

What is your favorite road trip game/activity? Do you have any great family road trip memories? Let me know in the comments below! I want to hear from you!
Sign up for my newsletter!
Know someone who could use this? Hit the "share" buttons below! Be sure to follow Arts & Crackers on Facebook, Twitter, Pinterest, Instagram, or the others at the top right!
You May Also Like
If you decide to do this project, I would love for you to share on my Facebook page or email me at [email protected]!
This Road Trip Wrapper Craft post was created in connection with my appointment as a contributor to Frigo® Cheese Heads®.