Gift giving is not just a seasonal thing, but year-round, so I hope you find this guide helpful not only for the winter holidays, but for special holidays and occasions through the end of 2016 and throughout 2017.
When you see a hand icon next to the gift suggestion, it means that gift is a DIY and I am linking to the tutorial! Pretty handy, huh? Hand-made gifts are always extra special.
When you see this 'friends' icon next to a gift suggestion, it means it's a product from a friend or one of my products!
If you would like your products to be featured on this gift guide, I offer two different options to fit your budget. Please email me at [email protected] for more information. Please include "Arts & Crackers 2016 Gift Guide" in your subject line.
Want a list of great stocking stuffers? Check out my huge list of unconventional stocking stuffer ideas. You can also check out my Easter Basket Fillers post for more!
Shop at these (affiliate) links below for your convenience! Shopping through these links will also help support the Arts & Crackers family. Thank you!

Holiday Gift Guide for Kids

Let's Color Together coloring book
Let's Color Together is my very first self-published coloring book for both adults and children. It was initially designed with side-by-side complex and simple illustrations for adults to color alongside their children/grandchildren, but it can also be used as an adult coloring book. In the book, I share ways to make the coloring pages more detailed with patterns, shading, and textures.
Paper Fairy Mobile
Make Christmas a little more magical with this handmade paper fairy mobile using my Cut, Color, & Assemble fairies. This makes a gorgeous decoration for a bedroom or above a fairy garden somewhere in the home.
KidKraft Outdoor Playhouse
This is a great bigger gift for kids who love to play outdoors and have big imaginations.
Read the Review | Buy on Amazon
KidKraft Uptown Pastel Kitchen
Kids love this stylish play kitchen. My boys enjoyed this pastel kitchen; if you have a boy who wants a different color scheme, they have several or you can always do a paint makeover!
Read the Review | Buy on Amazon
KidKraft Grocery Market Place
This is a great product to use for imaginative play, education, and even as a sales booth!
Read the Review | Buy on Amazon
Shadow Box Wind Chimes
My kids absolutely love this sensory instrument and it is so easy to make. This doubles as a fun musical activity and wall decor.
Minted Teepee
This teepee is such fun for imaginative play, a reading corner, and more! You can order pre-set designs or custom! This may not arrive before Christmas, but it would be a great item to order to extend the Christmas cheer! My boys are excited to use theirs.
Gymboree, Crazy 8, and Janie and Jack Clothing
There are so many great outfits and accessories (and even toys!) to purchase at these stores. My kids especially love the pajamas!
Shop Gymboree | Shop Crazy 8 | Shop Janie and Jack
Beginner Violin
Know a kid who loves music and instruments? Buy them a new one! Beginner violins are a great place to start.
Light-Up Truck Grille Toy Car Organizer
Know a kid getting a lot of toy cars for Christmas? This is so awesome and you can build it yourself!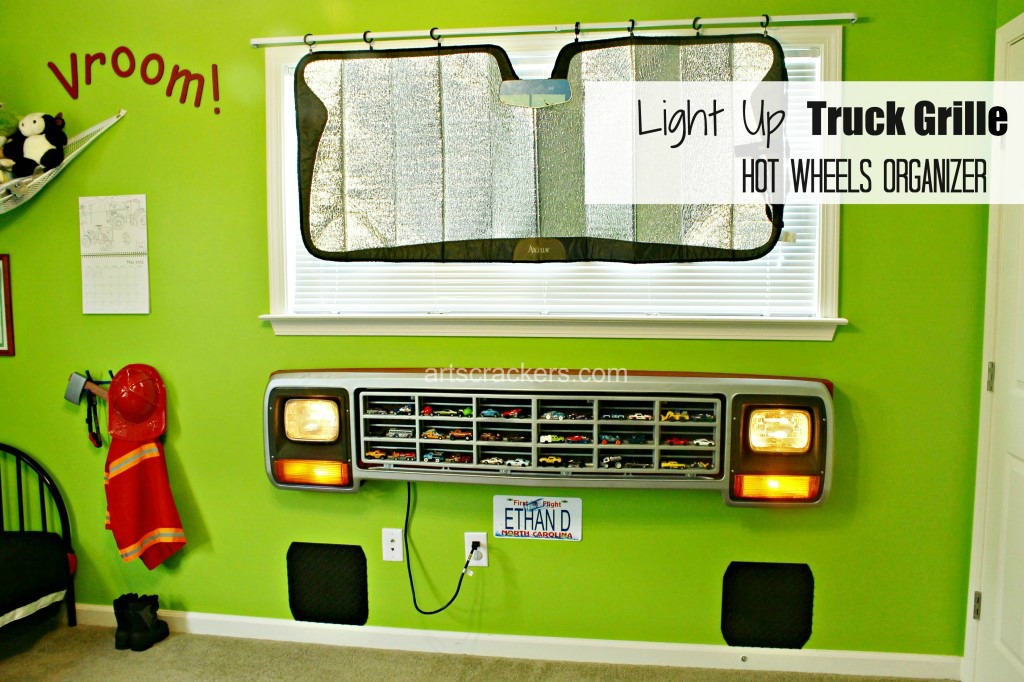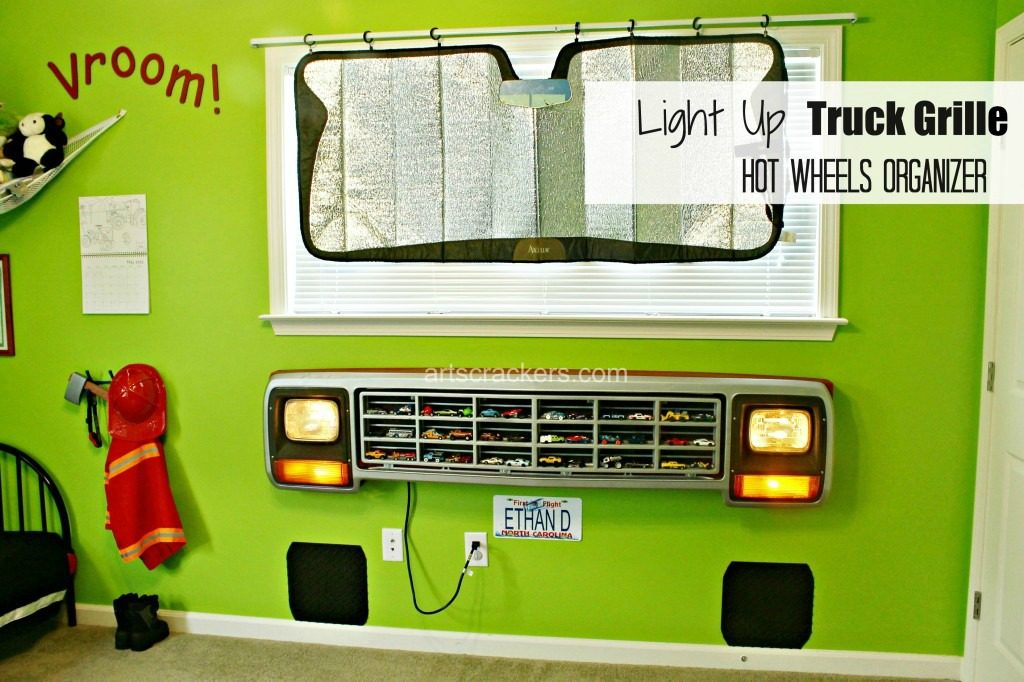 Kwik Stix
Kwik Stix are quick drying tempura paint sticks that are easy to use and not as messy as regular painting. My boys love using these for their artwork and Kwik Stix are great for all ages. These are the gift that keeps on giving, at least for us, because my boys kept creating tons of artwork and giving them to everyone they met.
Crazy Foam 3-in-1 Bath Wash
Make bath time fun with Crazy Foam 3-in-1 wash. It is a combination of body wash, shampoo, and conditioner and they have some really fun designs, including special designs just for Christmas. My boys have the Superman ones and love it. They come in convenient tubes and are easy to squirt out, perfect for my oldest who likes to do it all himself. They're the perfect size for stockings.
Put Me In The Story Personalized Books
These books are so much fun! They can be personalized with names and many offer options to personalize with pictures and other information. I want so many of these books! They have some really great options. The book "How Does Sleep Come?" looks completely adorable. My boys chose "My Adventures with Star Wars Episode VII – The Force Awakens" and "National Geographic Little Kids Book of Dinosaurs." They are completely awesome and my boys love them! The dinosaur one is especially great as it is educational (for reference–I did not see any mention of 'millions of years' for those it may concern.).
Build Your Own Horse Stable
Lakeshore Learning has so many awesome educational toys for kids. My oldest, E, is absolutely obsessed with horses, so we have a lot of toys horses for him. I also love encouraging him to learn handy skills like building, so this Build Your Own Horse Stable kit is perfect for teaching him life skills and giving him a fun way to play. All Lakeshore Learning products are developed by educators for the purpose of teaching and learning. Plus, for every gift purchased from their Gifts for Growing Minds catalog, they will donate $1 to Donors Choose to fund classroom projects!
Create & Design Drill Kit
Lakeshore Learning has so many awesome educational toys for kids. S loves puzzles and tools, so this Create & Design Drill Kit is the perfect combination of both. Give kids the opportunity to use a child-safe working drill to create fun design patterns and practice their fine motor skills. All Lakeshore Learning products are developed by educators for the purpose of teaching and learning. Plus, for every gift purchased from their Gifts for Growing Minds catalog, they will donate $1 to Donors Choose to fund classroom projects!
Geospace Toys AIR POGO JUMPER™
The AIR POGO JUMPER from Geospace Toys is not only a lot of fun, but it also helps children work on their balancing skills. Use it to jump or just to learn balancing. The textured foot pad is also great for children with sensory issues. My boys are loving it; we take a break from school to use ours for getting some exercise and getting them back on track. I recommend the AIR POGO JUMPER for older children (keep in mind the weight limit goes up to 160lbs), but my toddler and 6-year-old have fun with it as well either sitting on it or jumping while holding onto a table as they work on their balance.
Easy Peasy Alphabet Coloring Book
Learning the alphabet can be easy peasy as kids can color their way through A to Z in this adorable Alphabet Coloring book. There are 26 illustrations in this coloring book, one for each letter of the alphabet.
50 Art Techniques for Little Kids (Book)
Any little, aspiring artist will love this book filled with fun techniques for kids!
Foldables Coloring Book
Text: Foldables – Coloring & Crafting Fun in one! 15 Endless Cards to make and then fold & flip endlessly. Create these magical keepsakes by following step-by-step-instructions in a video tutorial! Princesses, ponies, mermaids, robots, space ships and more! A book for the whole family to color and craft together! We have the "Trucks, Dinosaurs, Monsters, and More" one.
Pull Buoy Curve-a-Beam Game
I purchased this for my boys so we can use it for gym class and calming motor activities and we love it! There are several ways to use them and the kids can even put them together. We like to put them in a circle and I'll give the boys challenges like "Step on the color that starts wit 'O'." These are great!
---