DISCLAIMER: This Easter Egg Slime project is messy!!
But…
It's so worth it.
When it comes to playing holiday games (an Easter egg hunt, for instance), I know how difficult it can be to get the bigger kids to participate. Instead of filling all the eggs with candy or cheap plastic toys, try this:
Plastic Easter Egg Slime Goop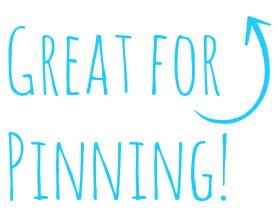 No, I do not mean literally fill these up with raw eggs, but you can totally give the appearance of them with this awesome slime egg recipe!

When your child opens up these very special plastic eggs, he will be met with a slimy surprise! The goop makes a slime that looks like the slippery, stretchy, clear egg whites and the yellow bouncy ball looks like an egg yolk.
It's a win-win:
You can play with the goop for a while afterwards, then wash off the bouncy ball and enjoy that too! Make it a game–fill the eggs with all types of goodies and see who ends up with the goop!
I do not recommend this for ages 3 and under. This is for the bigger kids.
*Tip: do not leave the bouncy ball inside the goop for too long if you plan to keep it, as the goop ingredients will gradually break it down.
What You Need
Bottle of clear craft glue (I used this one

)

Liquid starch (I used Sta-Flo)
Plastic Easter eggs
Yellow bouncy balls (I found these for only $0.10 each at Party City plus received military discount!)
Directions
1. You will need to mix together equal amounts of the clear school glue and liquid starch. I actually used a little less than equal amounts of the starch personally and used one 5 oz. container of glue then filled the empty bottle around 3/4 full of liquid starch. You can use smaller amounts if you do not want to make as much of the goop.


2. Mix the glue and starch together until they form a big, gooey clump.


3. Add some of the goop to both sides of the plastic eggs and insert one yellow bouncy ball into the center of each.

4. Close the eggs and give them a shake or two to combine the goop on the top and on the bottom so it forms a more solid shape.
5. Wipe off the excess goop from the eggs and set to the side. The goop will solidify more as it sits. Let it rest on its side on a napkin or set it in an empty egg carton.
To make the eggs look even more realistic, paint the outside white or cover it with white paper mache!
Read also: DIY Frozen Yogurt Easter Egg Pops and Over 250 Easter Basket Fillers
I would love to hear from you in the comments below–What is your favorite Easter tradition?
Know someone who could use this? Hit the "share" buttons below! Be sure to follow Arts & Crackers on social media (buttons at the top right of the page.)

Note: This recipe contains glue and starch–please take necessary precautions when using this and avoid if you have allergies to any ingredients or if you have sensitive skin.