My boys are obsessed.

As much as I loved making my Yoda Cupcakes as part of my son's Star Wars party, I needed a second type of themed cupcakes that I could make more of more quickly.
Something simple.
Something fun.
My son loves all the Star Wars characters, but there are are a few that he talks about all the time. One of these lucky characters is Chewbacca.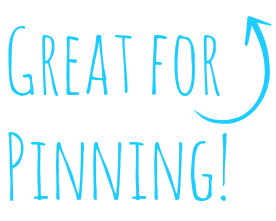 I had to make Chewbacca cupcakes!
These are really quite simple to make, which worked out perfectly since I needed something I could whip out a ton of for our party goers. I decided I should probably share the tutorial with you and have even included a video for this one!

Get your free printable Bowcaster cupcake toppers
Here's how to make these "Wookiee cute" Chewie cupcakes:
What You Need
Cupcakes (I used chocolate–bake them in brown rappers if you have them), fully cooked and cooled
Cake frosting (you can make your own, buy it here, or buy from the store–I picked up some white frosting at our grocery store's bakery; alternatives, thanks to my boys, listed in the directions list)
Gel food coloring (I used brown and a goldenrod color which can be made with a mix of brown and yellow–here is my favorite starter set or this one is great too)
Toothpicks
Frosting bags (Here are the ones I have; use as directed)
Frosting tips (two different sizes star tips–I believe I used #22 and #21, and one thin round tip–I believe I used #2)
Two small containers for mixing the frosting colors
Chocolate chips
Now for the simple step-by-step instructions!
Written by Alyssa Darby
Follow me on
Google+
,
Facebook
,
Twitter>,
Pinterest
, and
Instagram
.
This post may contain affiliate links and sponsored ads; using these links helps support my blog.
Advertise Here; contact artscrackers@gmail.com.
You'll Also Love These Posts!